项目介绍
Introduction
The department offers supervision for M.Phil./Ph.D. candidates in the following sub-disciplines within the field: China and Hong Kong studies, comparative politics, international relations, political theory and public administration. The degrees may be taken on either a full-time or a part-time basis. The M.Phil. and Ph.D. degrees are research degrees and require the submission and oral defence of an original piece of work. Candidates are expected to demonstrate both that they have made a new contribution to their area of study and that they have a command of the relevant literature. M.Phil. candidates are required to complete a coursework curriculum as part of their research training. They will be required to take courses organised by the Graduate School and the Department. Applicants in the field of public administration and international relation should note that the department also offers a Master of Public Administration (M.P.A.) degree and a Master of International and Public Affairs (M.I.P.A.) degree. (For more information, please contact the departmental office.)
Requirements for admission to the M.Phil./Ph.D. degrees
Applicants should have a good honours degree from a recognized university and, depending on the nature of their research proposal, some background in the study of politics, public administration, political philosophy, or applied ethics. Applicants are required to obtain a score of 550 or above in the paper-based, 213 or above for computer-based,79-80 or above for internet-based TOEFL test , or equivalent evidence of the ability to read and write in English. Every applicant is expected to have in advance of admission a clear idea of the nature of the research he or she wishes to pursue and should try to identify the staff member best suited as supervisor. A research proposal must be enclosed in the application. The following items must be addressed in the research proposal:
a statement of the aim and scope of research;
an explanation of the research methods to be employed (e.g. theoretical approaches, methods of data collection, and methods of philosophical analysis, etc);
a statement on the significance of the research study and its possible contribution to the field of study;
reference/reading list.
All applications should be submitted to the Online Application system. If you have enquiries regarding how to use the Online Application System, please contact the Graduate School by email at gradsch@hku.hk or telephone: (852) 2857 3470.
The Faculty reserves the right not to admit applicants who meet the minimum qualifications. In some cases, it will not be possible to provide supervision in the specific area of the applicant's interest; in others, the member of staff with expertise in the area may already be fully committed.
Information for rpg admissions: http://www.gradsch.hku.hk/gradsch/prospective-students/how-to-apply
FAQ regarding rpg admissions: http://www.gradsch.hku.hk/gradsch/faq
Major Research Areas
Comparative politics:
Comparative politics, political economy of development, politics of economic reform in socialist countries/central provincial relations in China, local government and economic reform in China. Political culture and political participation, democratisation, civil society and social movements, history of ideas, gender studies, authoritarian politics and corruption in China.
International relations:
International relations theory, international political economy, East Asia, and Chinese foreign policy. International politics, global governance, and Asian regionalism.
Political theory and ethics:
Contemporary Western political philosophy, Confucianism, human rights, applied ethics, just war theory and the ethics and violence, global justice, immigration, egalitarianism and anti- egalitarianism, comparative political philosophy.
Public administration and public policy:
Organisation theory and problems, public personnel administration, bureaucratic participation, bureaucratic representation, new public administration, public administration in China, public policy analysis, institutional analysis, public management, common-pool resources management, self-governance, environmental governance, comparative environmental regulatory policy, participatory governance, civil society organisations, social policy development, theories and public administration and public policy, health care policy.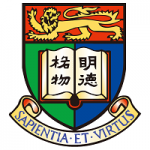 院校简介
香港大学是中国香港的一所国际化公立研究型大学,有亚洲"常春藤"之称。
查看院校介绍
相关项目推荐
KD博士实时收录全球顶尖院校的博士项目,总有一个项目等着你!