项目介绍
The LICOS Centre for Institutions and Economic Performance at KU LeuvenWebsite unit
Project
The student will be working on a project on "The Democratic Character of Economic Policy-Making in the European Union", under the supervision of Prof. Christophe Crombez. In this project you will develop and test game-theoretical models of economic policy-making in the EU. Using these models you will evaluate the democratic character of the EU and formulate suggestions for improvement.
Profile
You have a background in Economics, Business Economics, Business Engineering, Political Science, or related domains with excellent results. You need at least an 'honours' (i.e. cum laude, distinction) mention over the course of your higher education, and preferably higher. Having obtained a research master degree with due attention to quantitative and methodological courses, experience in handling large databases, quantitative methods, and programming is a plus. You are fluent in spoken and written English.
Offer
You will be part of a thriving internationally oriented PhD program in the Department of Management, Strategy and Innovation of the Faculty of Economics and Business, which currently has more than 25 PhD students. The 4-year PhD trajectory is embedded in the broader PhD program in Business Economics. In your first two years, you will follow foundational courses, courses on empirical methods and a few electives of your interest. Over the course of the PhD trajectory, you will conduct independent research under the supervision of Prof. Christophe Crombez, and assist in some teaching activities at the department. A typical student is expected to participate in international research conferences and to spend some time abroad as a visiting PhD student.As doctoral student, you will receive a stipend of at least €2,050 per month (net of taxes) with full health insurance. Our PhD graduates are held in high esteem not only in academia and research institutions but also in government and business where their research qualifications are increasingly demanded. Recent PhD graduates have been successfully placed at institutions such Vrije Universiteit Brussel, Maastricht University, Vrije Universiteit Amsterdam, University of Utrecht, Leiden University, SKEMA, the EU Commission, Strategy&, EY, Idea Consult,…
Interested?
Your application package should contain the following documents:
• Curriculum vitae• Cover letter with research interests • Transcript of all university grades• (recommended) GRE or GMAT test score and/or proof of English proficiency such as TOEFL or IELTS test scores• (optional) Writing sample, e.g. MA thesis• (optional) Reference letters can be addressed to mieke.kets@kuleuven.be by your referees
For more information please contact Prof. dr. Christophe Crombez, tel.: +32 16 32 69 05, mail: christophe.crombez@kuleuven.be or Mrs. Mieke Kets, tel.: +32 16 32 07 77, mail: mieke.kets@kuleuven.be.
You can apply for this job no later than August 15, 2022 via the online application toolKU Leuven seeks to foster an environment where all talents can flourish, regardless of gender, age, cultural background, nationality or impairments. If you have any questions relating to accessibility or support, please contact us at diversiteit.HR@kuleuven.be.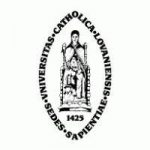 院校简介
鲁汶大学是比利时久负盛名的世界百强名校。
查看院校介绍
相关项目推荐
KD博士实时收录全球顶尖院校的博士项目,总有一个项目等着你!