项目介绍
Function
Are you that researcher who likes to combine in vitro cellular and molecular techniques to understand the complex interplay between nutrition and immunology? Do you have the organisation and communication skills to effectively perform a clinical study with privately-owned dogs? Do you thrive in a multidisciplinary team and have an interest in bringing fundamental science to practice? Then we are looking for you!
As a PhD candidate with affinity for immunology and animal nutrition, you will study plasma protein to benefit intestinal health of dogs.
To achieve this aim, you will
1) apply in vitro immunological assays to determine plasma protein functionality on a molecular and functional basis;
2) perform targeted anti-microbial analyses;
3) address plasma protein functionality when incorporated in a complex food matrix; and
4) initiate and coordinate a clinical dog study.
For this, we believe you should have laboratory skills in immunology and preferably proven experience in culturing (primary) immune cells and bacteria and running molecular analyses such as ELISA and PCR. Moreover, you should have demonstrated organisation skills and be an effective communicator with various stakeholders. Beyond practical skills and experience, you should also have a clear affinity with animal welfare in general, and dog health in particular.
The research is embedded within the chair groups of Cell Biology and Immunology and Animal Nutrition and in collaboration with the Faculty of Veterinary Medicine of Utrecht University. The research is funded by an industrial partner.
Function Requirements
a successfully completed MSc degree in biology, animal science, molecular life sciences, immunology or a relevant related field;
ability to perform independent laboratory work and experience in working with cell and/or microbiota cultures and molecular biology techniques (e.g. cytotoxicity assays, qPCR, flow cytometry);
experience with confocal microscopy, and -omics techniques will be considered as a pre;
highly curious with capability to think conceptually and learn rapidly and sustainably including knowledge from different fields and new research techniques.
eager to learn and gain new experiences, as well as be excited to work together with various stakeholders in the project including experts, commissioner, technicians, veterinarians, participants, students;
Working conditions
Wageningen University & Research offers excellent terms of employment. A few highlights from our Collective Labour Agreement include:
sabbatical leave, study leave, and partially paid parental leave;
working hours that can be discussed and arranged so that they allow for the best possible work-life balance;
the option to accrue additional compensation / holiday hours by working more, up to 40 hours per week;
there is a strong focus on vitality and you can make use of the sports facilities available on campus for a small fee;
a fixed December bonus of 8.3%;
excellent pension scheme.In addition to these first-rate employee benefits, you will receive a fully funded PhD position and you will be offered a course program tailored to your needs and the research team.
The gross salary for the first year is € 2.541,- per month rising to € 3.247,- in the fourth year in according to the Collective Labour Agreements for Dutch Universities (CAO-NU) (scale P). This is based on a full-time working week of 38 hours. We offer a temporary contract for 18 months which will be extended for the duration of the project if you perform well.
There are plenty of options for personal initiative in a learning environment, and we provide excellent training opportunities. We are offering a unique position in an international environment with a pleasant and open working atmosphere.
You are going to work at the greenest and most innovative campus in Holland, and at a university that has been chosen as the " Best University " in the Netherlands for the 17th consecutive time.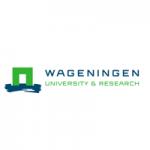 院校简介
瓦格宁根大学是一所以农学著称的世界顶尖研究型高等学府。
查看院校介绍