项目介绍
Do you also envision a future where robots are part of our society and work force, performing tasks with humans and cooperatively with other robots? The Technical University of Denmark is looking for applicants for a PhD position in multi-robot coordination and planning in a human-robot shared world. The selected applicant will bridge the gap between the theoretical principles of multi-robot coordination and their application in human populated environments.
Scope of the project is to research, develop and validate innovative algorithms for coordinating and planning effective physical cooperation of heterogeneous teams of mobile robots (ground and aerial) and humans, under the uncertainties of an unstructured environment.
The successful candidate will be employed starting October 2021.
Responsibilities and qualifications
Your overall focus will be to strengthen AUT's competences within the areas of coordination of multi-robot systems, distributed perception and hetereogeneous systems cooperation. You will research theoretical methods and demonstrate them experimentally on study cases featuring agricultural and maritime application of heterogeneous robot coordination, built in close collaboration with industry leaders.
Your primary tasks will be to perform internationally relevant research in the areas of swarm technologies, distributed perception and robot-robot and human-robot physical interaction. Part of your job is to publish novel research results in leading scientific journals, and present your research work at international conferences and workshops
As a person, you like to engage with industry leaders to define the study cases for the experimental verification of developed methods.
As part of your tasks, you will implement the developed methods and algorithms in heterogeneous robotic systems, including multi-rotor drones and mobile robots, and perform experimental work to verify and validate them. Furthermore you will support the co-supervision of BSc and MSc projects within the research spectrum of the PhD project, as well as you will support teaching activities at MSc level for courses in the areas of control theory, robotics and autonomous systems.
Your profile meets the following qualifications (documented through course, project or research work):
You must have a two-year master's degree (120 ECTS points) or a similar degree with an academic level equivalent to a two-year master's degree, possibly with a major in control theory, or robotics or autonomous systems
You have good knowledge and interest in relevant areas such as vision-based perception, motion planning for dynamical systems, integration and use of robotic systems (experience with UAVs and mobile manipulators is an asset)
You have experience with implementing, deploying and testing software modules for robotic systems in one or more of these development environments: Matlab, Python or ROS
As a person, you are result-oriented, proactive and able to work independently
You are fluent in English both in writing and in speaking
Approval and Enrolment
The scholarships for the PhD degree are subject to academic approval, and the candidates will be enrolled in one of the general degree programmes at DTU. For information about our enrolment requirements and the general planning of the PhD study programme, please see the DTU PhD Guide.
Assessment
The assessment of the candidates will be done through a two-stage interview process assessing the technical qualifications and personal profile. Associate professor Matteo Fumagalli in close collaboration with relevant colleagues and DTU HR Department will perform the assessment.
We offer
DTU is a leading technical university globally recognized for the excellence of its research, education, innovation and scientific advice. We offer a rewarding and challenging job in an international environment. We strive for academic excellence in an environment characterized by collegial respect and academic freedom tempered by responsibility.
Salary and appointment terms
The appointment will be based on the collective agreement with the Danish Confederation of Professional Associations. The allowance will be agreed upon with the relevant union. The period of employment is 3 years.
You can read more about career paths at DTU here.
Further information
Further information may be obtained from associate professor Matteo Fumagalli, mafum@elektro.dtu.dk.
You can read more about DTU Electrical Engineering at www.elektro.dtu.dk.
If you are applying from abroad, you may find useful information on working in Denmark and at DTU at DTU – Moving to Denmark.
Application procedure
Your complete online application must be submitted no later than Tuesday, 3 August 2021 (23:59 Danish time). Applications must be submitted as one PDF file containing all materials to be given consideration. To apply, please open the link "Apply online", fill out the online application form, and attach all your materials in English in one PDF file. The file must include:
A letter motivating the application (cover letter)
A research plan (max 2 A4 pages) highlighting the specific research actions that the candidate envisages to perform to achieve the project objective.
Curriculum vitae
Grade transcripts and BSc/MSc diploma
Excel sheet with translation of grades to the Danish grading system (see guidelines and Excel spreadsheet here – in the right hand column)
Documentation (reports, articles, personal webpages) demonstrating the technical competences aforementioned
Incomplete applications will not be considered. You may apply prior to ob­tai­ning your master's degree but cannot begin before having received it.
All interested candidates irrespective of age, gender, disability, race, religion or ethnic background are encouraged to apply.
录取要求
You must have a two-year master's degree (120 ECTS points) or a similar degree with an academic level equivalent to a two-year master's degree, possibly with a major in control theory, or robotics or autonomous systems

You have good knowledge and interest in relevant areas such as vision-based perception, motion planning for dynamical systems, integration and use of robotic systems (experience with UAVs and mobile manipulators is an asset)

You have experience with implementing, deploying and testing software modules for robotic systems in one or more of these development environments: Matlab, Python or ROS

As a person, you are result-oriented, proactive and able to work independently

You are fluent in English both in writing and in speaking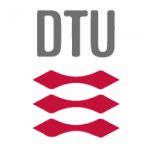 院校简介
丹麦技术大学坐落于北欧丹麦王国-哥本哈根大区,由著名物理学家奥斯特于1829年创建。
查看院校介绍
相关项目推荐
KD博士收录了全球400所院校的博士项目,总有一个项目等着你!