项目介绍
Our group and research
Research in our group is mainly on nutrition, physiology and production of pigs with main emphasis on piglet survival and growth through various nutritional strategies. We focus on gut maturation, muscle development and growth in both on farm experiments as well as more controlled experiments conducted at UCPH research facilities.
Project description
The main aim of this PhD project is to combine knowledge on gut metabolism and maturation, and muscle development during early life of piglets, in order to increase survival and growth of piglets within large litters. The work is part of the project Tarm og muskel, Næringstoffer og Tilvækst TNT, funded by the Pig Levy Fund (Svineafgiftsfonden). The project will among other things involve conducting two experiments with piglets, one focusing on optimizing nutrition and survival the first few days of life and the other will focus on gut maturation and muscle growth, testing several feeding strategies against each other in a controlled research environment at UCPH. The study will combine nutritional in vivo experiments with laboratory analyses of muscle fibre development, growth and gut maturation parameters.
Principal supervisor isAssociate Professor, Charlotte Amdi Williams, Department of Veterinary and Animal Sciences, Section for Production, Nutrition and Health, email: ca@sund.ku.dk, +45 35333086 and co-supervisor will be assistant professor, Johannes Gulmann Madsen, Department of Veterinary and Animal Sciences, Section for Production, Nutrition and Health, email: johannes.g.madsen@sund.ku.dk, +45 22289909
Start: 1 March 2022
Duration: 3 years as a PhD fellow
Job description
Your key tasks as a PhD fellow at SUND will be:
Carrying through an independent research project under supervision.
Completing PhD courses or other equivalent education corresponding to approximately 30 ECTS points.
Participating in active research environments including a stay at another research team.
Obtaining experience with teaching or other types of dissemination related to your PhD project
Teaching and disseminating your knowledge through publishing peer-reviewed scientific papers.
Writing a PhD thesis on the grounds of your project
Key criteria for the assessment of applicants
Applicants must have qualifications corresponding to a master's degree related to the subject area of the project, e.g. animal science. Please note that your master's degree must be equivalent to a Danish master's degree (two years). We encourage you to read more in the assessment database: https://ufm.dk/en/education/recognition-and-transparency/find-assessments/assessment-database.
Other important criteria are:
The grade point average achieved
Professional qualifications relevant to the PhD project
Previous publications
Relevant work experience
Other professional activities
A curious mind-set with a strong interest in monogastric nutrition
Language skills – fluently Danish and English
Driver's license
Enjoy working in a small team
Place of employment
The place of employment is at the department of Veterinary and Animal Sciences, Section for Production, Nutrition and Health, Faculty of Health and Medical Sciences, University of Copenhagen. We offer creative and stimulating working conditions in dynamic and international research environment.
Terms of employment
The employment as PhD fellow is full time and for 3 years.
The employment is conditioned upon the applicant's success­ful enrolment as a PhD fellow at the Graduate School at the Faculty of Health and Medical Sciences, University of Copenhagen. This requires submission and acceptance of an application for the specific project formulated by the applicant.
The PhD study must be completed in accordance with The Ministerial Order on the PhD programme (2013) and the Faculty's rules on achieving the degree.
Salary, pension and terms of employment are in accordance with the agree­ment between the Ministry of Finance and The Danish Confederation of Professional Associations on Academics in the State. Depending on seniority, the monthly salary starts at approximately 27,800 DKK/Roughly 3,700 EUR (October 2021 level) plus pension.
Questions
For specific information about the PhD fellowship, please contact the principal supervisor.
General information about PhD studies at the Faculty of Health and Medical Sciences is available at the Graduate School's website: https://healthsciences.ku.dk/phd/guidelines/
Application procedure
Your application must be submitted electronically by clicking 'Apply now' below. The application must include the following documents in PDF format:
1. Motivated letter of application (max. one page)
2. CV incl. education, experience, language skills and other skills relevant for the position (max. two pages)
3. Certified copy of original Master of Science diploma and transcript of records in the original language, including an authorized English translation if issued in other language than English or Danish. If not completed, a certified/signed copy of a recent transcript of records or a written statement from the institution or supervisor is accepted. As a prerequisite for a PhD fellowship employment, your master's degree must be equivalent to a Danish master's degree. We encourage you to read more in the assessment database: https://ufm.dk/en/education/recognition-and-transparency/find-assessments/assessment-database . Please note that we might ask you to obtain an assessment of your education performed by the Ministry of Higher Education and Science
4. Publication list (if possible)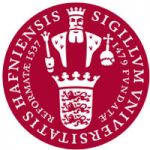 院校简介
哥本哈根大学坐落于丹麦王国首都哥本哈根,是丹麦最高学府,国际研究型大学联盟和欧洲研究型大学联盟成员。
查看院校介绍
相关项目推荐
KD博士实时收录全球顶尖院校的博士项目,总有一个项目等着你!