项目介绍
We offer a PhD student position within an international project that is embedded in the European Union H2020 International training network "Pickering emulsions for food technologies – PICKFOOD". PICKFOOD is a top level interdisciplinary training and research programme involving 15 PhD positions across physics, physical chemistry and food science. PICKFOOD aims to create, at the European level, a network of young scientists, trained in state of the art R&D practices, within Pickering emulsions research. Our program contributes to the development of safe, healthy and functional foods.
Information about the research and the departmentThe research project at the Biophysical Technology Laboratory at Chalmers aims at the development of microfluidic technology, in particular EDGE microfluidics, for the preparation of pickering emulsions, and includes design and fabrication of devices by replica molding, 3D printing and glass etching, the functionalization of surfaces, and the design of transport principles and instruments for fluid flow control in the chip devices. Measurement of properties, characterization of the structures by means of optical and electronics techniques, and development of new fabrication technologies are part of the project. The laboratory offers a challenging, interdisciplinary research/education position in an international environment. We aim for academic excellence in an environment characterized by scientific spirit, critical thinking, and academic freedom.
The position is placed at the Department of Chemistry and Chemical Engineering which represent a broad field of fundamental and applied research and education within chemistry and chemical engineering. Our research activities reach from fundamental chemistry, chemistry at the interface of biology and medicine, materials science, renewable energy, to chemical engineering processing, material recycling, nuclear chemistry, as well as theory and modelling. We are committed to teaching at the undergraduate, graduate, as well as postgraduate level. Academic freedom, interdisciplinary research, entrepreneurship and making societal impact, are key factors in our work. We strive to offer an environment where you can combine world leading research and teaching with a good work-life balance.
Major responsibilities
Your major responsibilities as a PhD student is to pursue your own doctoral studies. You are expected to develop original scientific concepts, based upon the project framework, and communicate the results of your research verbally as well as in writing. The position generally also includes teaching on Chalmers undergraduate level, or performing other equivalent duties corresponding to a maximum of 20 percent of working hours. The position requires travelling and extended research visits in several European academic and industrial laboratories.
Position summary
Full-time temporary employment. The position is limited to a maximum of 5 years.
The applicant shall, at the time of recruitment by Chalmers, be in the first four years (full-time equivalent research experience) of their research careers and not yet have been awarded a doctoral degree. Full-time equivalent research experience is measured from the date when a researcher obtained the degree which would formally entitle him or her to embark on a doctorate, either in the country in which the degree was obtained or in the country in which the researcher is recruited. The applicant is required to undertake transnational mobility (i.e. move from one country to another) when taking up his/her appointment. At the time of recruitment by the host beneficiary, the applicant must not have resided or carried out his/her main activity (work, studies, etc.) in the country of their host beneficiary for more than 12 months in the 3 years immediately prior to the reference date.
Qualifications
To qualify as a PhD student, you must have a master's level degree corresponding to at least 240 higher education credits in Physics, Physical chemistry or Materials science or equivalent. To be suitable for this position you need previous working experience in fluid mechanics, COMSOL or similar software. Further, knowledge of a programming language, e.g. Matlab, Python, C, Pascal, Flowcode is beneficial. We think that you are an analytical person that enjoys working independently and in collaboration with others.
We offerChalmers offers a cultivating and inspiring working environment in the coastal city of Gothenburg.
Read more about working at Chalmers and our benefits for employees.
Chalmers aims to actively improve our gender balance. We work broadly with equality projects, for example the GENIE Initiative on gender equality for excellence. Equality and diversity are substantial foundations in all activities at Chalmers.
Application procedure
The application should be marked with Ref 20210528 and written in English. The application should be sent electronically and be attached as pdf-files, as below:
CV:(Please name the document: CV, Family name, Ref. number)
• CV
• Other, for example previous employments or leadership qualifications and positions of trust.
• Two references that we can contact.
Personal letter:(Please name the document as: Personal letter, Family name, Ref. number)
1-3 pages where you:
• Introduce yourself
• Describe your previous experience of relevance for the position (e.g. education, thesis work and, if applicable, any other research activities)
• Describe your future goals and future research focus
Other documents:
• Copies of bachelor and/or master's thesis.
• Attested copies and transcripts of completed education, grades and other certificates, e.g. TOEFL test results.
Please use the button at the foot of the page to reach the application form. The files may be compressed (zipped).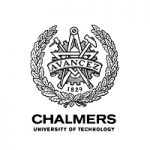 院校简介
查尔姆斯理工大学是一所以工程技术、自然科学和建筑学的教育与研究为主旨的欧洲顶尖理工院校。
查看院校介绍