项目介绍
Lund University, Faculty of Science, Department of Physics
Lund University was founded in 1666 and is repeatedly ranked among the world's top 100 universities. The University has around 44 000 students and more than 8 000 staff based in Lund, Helsingborg and Malmö. We are united in our efforts to understand, explain and improve our world and the human condition.
The Faculty of Science conducts research and education within Biology, Astronomy, Physics, Geosciences, Chemistry, Mathematics and Environmental Science. The Faculty is organized into nine departments, gathered in the northern campus area. The Faculty has approximately 1500 students, 330 PhD students and 700 employees.
The Department of Physics is with a staff of about 350 scientists and educators one of the largest departments within Lund University. There are seven research divisions and a number of research centra within the department. The research activities at the department cover a broad spectrum of modern physics.
www.fysik.lu.se/english
The division of Synchrotron Radiation Research will host the position (www.sljus.lu.se), where the doctoral student will join 50 colleagues at the division, of which 20-25 are doctoral students. Research at the division focuses on experimental studies of electronic, structural and chemical properties of materials, for instance on surfaces and interfaces as well as free molecules and clusters. The division is an interdisciplinary research environment, where we use and develop a wide range of synchrotron-based techniques, such as X-ray photoelectron spectroscopy / imaging and X-ray diffraction / imaging. Research on light-induced processes in molecules or clusters at the MAX IV synchrotron laboratory (www.maxiv.lu.se), the free-electron lasers in Hamburg (EU-XFEL, Flash) are central for the project.
The doctoral student will be part of the joint Lund-Hamburg University graduate school HELIOS (https://www.heliosgraduateschool.org/) which includes MAX IV and the DESY laboratories in Hamburg.
Work duties
The doctoral student will be working on an experimental research project with the aim of understanding how molecules respond to photoexcitation to specific quantum states. The aim is to use advanced imaging methods to follow the evolution of the molecular geometry at its natural time scale. The scientific goal of the project is a deeper understanding of how a transition to a potential in a molecule which initiates dynamics affects the geometry of a molecule, leading to new isomers, fragmentation or to bond extension. The primary technique used is multiparticle momentum imaging, or the reaction microscope; experiments will be carried out at synchrotron sources such as MAX IV in Lund, or SOLEIL in Paris, or using pulsed laser sources.
The main duties of doctoral students are to devote themselves to their research studies which includes participating in research projects and third cycle courses. The work duties can also include teaching and other departmental duties (no more than 20%).
Admission requirements
A person meets the general admission requirements for third-cycle courses and study programmes if he or she:
has been awarded a second-cycle qualification, or
has satisfied the requirements for courses comprising at least 240 credits of which at least 60 credits were awarded in the second cycle, or
has acquired substantially equivalent knowledge in some other way in Sweden or abroad.
A person meets the specific admission requirements for third-cycle studies in Physics if he or she has:
passed an independent project (e.g.degree project) of at least 30 credits in a relevant subject
Equivalent knowledge acquired through corresponding programmes will be assessed individually. In order to enable interdisciplinary initiatives and important specialisations in certain areas, students with qualifications in subjects other than Physics may be considered for admission.
Finally, the student must be judged to have the potential to complete the programme.
Additional requirements:
Very good oral and written proficiency in English.
Experience in programming using MatLAB, Python, ComSOL or similar.
Other assessment criteria
We consider good cooperation ability, drive and independent work ability as positive personal attributes.
Experience in atomic, molecular or cluster physics experiments, especially in spectroscopy or charged-particle imaging methods is advantageous.
Interest in experimental research, development of instrumentation and sample sources.
Experience or strong interest in working with large data sets, analyzing and interpreting ion time-of-flight data.
The candidate should be willing to work in a team, sometimes during longer experimental periods of up to a week at large-scale facilities, which may include travelling.
Basis of assessment
Selection to postgraduate studies is based on the expected ability to perform well in the studies. The evaluation of the ability to perform well is based primarily on the results of studies at the basic and advanced levels, in particular:
Knowledge and skills relevant to the thesis project and the subject of the study.
An assessment of ability to work independently and to formulate and tackle research problems.
Written and oral communication skills
Other experience relevant to postgraduate studies, such as professional experience.
Consideration will also be given to good collaborative skills, drive and independence, and how the applicant, through his or her experience and skills, is deemed to have the abilities necessary for successfully completing the third cycle programme.
Terms of employment
Only those admitted to third cycle studies may be appointed to a doctoral studentship. Third cycle studies at LTH consist of full-time studies for 4 years. A doctoral studentship is a fixed-term employment of a maximum of 5 years (including 20% departmental duties). Doctoral studentships are regulated in the Higher Education Ordinance (1993:100), chapter 5, 1-7 §§.
Instructions on how to apply
Applications may be written in English and include a cover letter stating the reasons why you are interested in the position and in what way the research project corresponds to your interests and educational background. The application must also contain a CV, degree certificate or equivalent, and other documents you wish to be considered (grade transcripts, contact information for your references, letters of recommendation, etc.).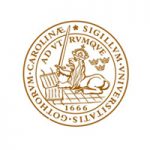 院校简介
隆德大学(Lund University)是瑞典王国一所现代化、具有高度活力和历史悠久的欧洲知名学府。
查看院校介绍