项目介绍
Core Requirements – Written Exams/Classes
Students demonstrate knowledge in 4 four areas, Each of the Core Requirements can be satisfied either by:
passing a written exam; or
receiving a qualifying grade in a related class.
A B+ grade in the related subject satisfies the requirement in:
See the Written Examination section of the General Doctoral Examination page for more information.
---
Required Classes – Specialty & Breadth
In addition to the demonstrated proficiency in the 4 subject in the Written Exams, graduate students must take 4-5 additional subject classes in Physics Specialty and Breadth areas.
The Specialty Area builds proficiency related to the student's research area, with 2 subject classes required (3 in NUPAT) from the pre-approved Specialty Area chart.
The Breadth Area extends the student's knowledge beyond their research area with 2 subject classes in different areas of Physics. The pre-approved Breadth Area chart lists many options.
---
Oral Exam
Oral Exams are given in each Research Areas
Team of 3 faculty examiners
---
Research
Pre-Thesis Research, subject 8.391 and 8.392

Selecting a Research Supervisor
Starting research work with the Supervisor's Group

Thesis Research, subject 8.ThG

After completing the Oral Exam
---
Thesis Committee and Proposal
Generally by the beginning of third year, after completing Oral Exam
Thesis Committee
---
Preparing to Complete the Degree – Final Year
Checking with APO that all course subject requirements are completed.

Submitting any necessary requests for any subject substitutions, if needed.

Consulting with Thesis Supervisor about scheduling the Thesis Defense
International Students – Consulting International Students Office with post-completion plans
Writing up Research in final Thesis document
Defense of Thesis Research
Student defends Thesis Research to Committee Members
---
Written Thesis
---
Thesis Submission and Degree Completion
Fill out the Degree Application through the student section of WebSIS. Petitioning to be on the degree list for a particular commencement is required. Note that it is easier to be removed from the degree list to be added, so students are encouraged to apply for the degree list if there is any reasonable chance they will complete the PhD in the coming term.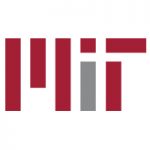 院校简介
麻省理工学院位于美国马萨诸塞州波士顿都市区剑桥市,主校区依查尔斯河而建,是一所世界著名私立研究型大学。
查看院校介绍