项目介绍
Do you want to strengthen your scientific and personal competences in a physics research education and work in an international environment? Then this may be interesting for you. We are looking for highly motivated and skilled candidates for PhD positions at DTU Physics.
We invite you to join our internationally leading research environments where we encourage collaboration and knowledge-sharing to foster new ideas and solutions. We collaborate with leading research groups around the world at universities, research facilities, and private companies.
At DTU Physics, we perform research and teaching in physics areas that offer fundamental challenges and innovation potentials. We embrace projects that range from curiosity driven to projects that are closely related to solving grand challenges in society. You can read more about our research on our homepage, see links below.
In addition to the section specific topics, we wish in this call to attract an excellent candidate to push the research boundaries using advances in digitalization. This is in line with the DTU Strategy, and at DTU Physics this could for example be in quantum information technology, machine learning for materials development or digitalization of natural heritage using 3D x-ray imaging. For the digitalization effort, collaboration with relevant colleagues at DTU Compute is expected as well as participation in a DTU-level task force on digitalization.
The PhD position includes salary and travel grants covering the three years it takes to obtain a PhD degree at a Danish university, and may commence in the spring period of 2021.
Qualifications
You must have a two-year master's degree (120 ECTS points) or a similar degree with an academic level equivalent to a two-year master's degree.
You will need a strong personal drive and collaborative skills in addition to an excellent and relevant scientific background for the PhD project.
Approval and Enrolment
The scholarship for the PhD degree is subject to academic approval, and the candidate will be enrolled in one of the general degree programmes at DTU. For information about our enrolment requirements and the general planning of the PhD study programme, please see the DTU PhD Guide.
Assessment
The assessment of the applicants will be made in a joint effort by the potential supervisors, head of sections and centers and the head of department.
We offer
DTU is a leading technical university globally recognized for the excellence of its research, education, innovation and scientific advice. We offer a rewarding and challenging job in an international environment. We strive for academic excellence in an environment characterized by collegial respect and academic freedom tempered by responsibility.
Salary and appointment terms
The appointment will be based on the collective agreement with the Danish Confederation of Professional Associations. The allowance will be agreed upon with the relevant union. The period of employment is 3 years.
You can read more about career paths at DTU here.
Further information
You can read more about DTU Physics at www.fysik.dtu.dk/english. Further information may be obtained from Head of Department Jane Hvolbæk Nielsen, tel.: +45 4525 3222, e-mail: jane@fysik.dtu.dk.
If you are applying from abroad, you may find useful information on working in Denmark and at DTU at DTU – Moving to Denmark.
Application procedure
Your complete online application must be submitted no later than 1 December 2021 (Danish time). You may expect a response to your application during December 2021/January 2022.
Applications must be submitted as one PDF file containing all materials to be given consideration. To apply, please open the link "Apply online", fill out the online application form, and attach all your materials in English in one PDF file. The file must include:
A letter motivating the application (cover letter)
Curriculum vitae
Grade transcripts and BSc/MSc diploma
Excel sheet with translation of grades to the Danish grading system (see guidelines and Excel spreadsheet here)
Project description and name(s) of suggested DTU Physics supervisor(s) (see below)
It is required that you make contact and discuss project ideas with one or several potential supervisors at DTU Physics before applying. When contacting us by e-mail or phone, please refer to this job opening ("DTU Physics PhD projects"). We emphasize and value this dialogue before application in order to strengthen your application and ensure a strong fit to our research. The supervisor must be professor, associate professor or senior scientist. A list can be found via this link or via the research sections listed below.
You may apply prior to ob­tai­ning your master's degree but cannot begin before having received it.
Applications received after the deadline will not be considered.
All interested candidates irrespective of age, gender, race, disability, religion or ethnic background are encouraged to apply.
Our research areas
At DTU Physics, we perform research in fundamental and applied physics areas and we use and develop state-of-the-art in experimental and theoretical approaches. We have a broad effort in materials physics and design, quantum optics, sensing and communication, biophysics, plasma physics, and continuum physics. Our research impacts society with new sustainable energy technologies, secure digital communication, medical technology, and new analytical methods. We use and develop basic theory, next-generation instrumentation, and software, and aim to make our data publicly accessible and usable.
More detailed descriptions of our nine research sections are listed below including links to homepages.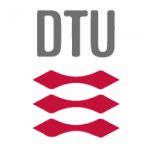 院校简介
丹麦技术大学坐落于北欧丹麦王国-哥本哈根大区,由著名物理学家奥斯特于1829年创建。
查看院校介绍
相关项目推荐
KD博士实时收录全球顶尖院校的博士项目,总有一个项目等着你!