项目介绍
The Department of Physical Geography is one of the major departments within the Faculty of Science. The department has approximately 115 employees and educates approximately 1 000 students annually. Education is oriented towards geography, geosciences, biology-earth sciences, and environmental protection and environmental management. The main research areas are: Landscape, Evironment and Geomatics, Climate Science and Quaternary Geology, Geomorphology and Glaciology, and Water, Permafrost and Environmental systems.
Project description
Human-wildlife coexistence has recently been threatened by an increasing human population and declining or fragmented wildlife habitat. As some wildlife species spend more than 75% of their time outside of protected areas, wildlife movements as well as human-wildlife conflict hotspots must be predicted across spatial and temporal dimensions.
This PhD project aims at mapping geospatial patterns of conflict occurrence locally, model and predict conflict occurrences based on environmental and socio-ecological data across a set of case in Sweden, Italy, and Tanzania. Based on these case studies, the PhD will generate a geo-spatial and temporal data base of conflict incidences, the underlying environmental and socio-ecological drivers, and how these conflicts have been addressed and communicated to the local population.
Through literature review, grey data compilation as well as visits to case study field sites are planned (if the situation permits) the PhD will create hostpot maps, identify global patterns and predictive movement models that will help design optimal prevention, mitigation and communication tools to allow long-term coexistence.
The PhD will work with Geographic Information Systems to map and analyse land use and land cover change around protected areas. Further, wildlife movement data sets, based on GPS collar data, camera trap or reconnaisance survey data, and direct / indirect observation data, will be used for predictive models. In addition, environmental and socio-ecological data, including communication strategies, will be analysed to understand the main driving factors of conflict incidences and provide spatial and temporal conflict management suggestions.
Qualification requirements
In order to meet the general entry requirements, the applicant must have completed a second-cycle degree, completed courses equivalent to at least 240 higher education credits, of which 60 credits must be in the second cycle, or have otherwise acquired equivalent knowledge in Sweden or elsewhere.
In order to meet the specific entry requirements, and to fulfil the general syllabus for doctoral studies in the field of physical geography, the candidate for this position should have acquired a total of 240 higher education credits (of which at least 60 at advanced level), or acquired in some alternative fashion, the equivalent knowledge in geoscience, environmental science or other relevant natural or engineering science. The qualification requirements must be met by the deadline for applications.
The qualification requirements must be met by the deadline for applications.
Selection
The selection among the eligible candidates will be based on their capacity to benefit from the training. The following criteria will be used to assess this capacity:the candidates' documented knowledge in natural / geographical sciences, ecology, environmental sciences, geospatial software and spatial analysis knowledge, socio-ecological sciences, written and oral proficiency in English, the capacity for analytical thinking, the ability to collaborate, as well as creativity, initiative, and independence. The assessment will be based on previous experience and grades, the quality of the degree project, references, relevant experience, interviews, and the candidate's written motivation for seeking the position.
Admission Regulations for Doctoral Studies at Stockholm University are available at: www.su.se/rules and regulations.
Terms of employment
Only a person who will be or has already been admitted to a third-cycle programme may be appointed to a doctoral studentship.
The term of the initial contract may not exceed one year. The employment may be extended for a maximum of two years at a time. However, the total period of employment may not exceed the equivalent of four years of full-time study.
Doctoral students should primarily devote themselves to their own education, but may engage in teaching, research, and administration corresponding to a maximum of 20 % of a full-time position.
Please note that admission decisions cannot be appealed.
Stockholm University strives to be a workplace free from discrimination and with equal opportunities for all.
Contact
For more information, please contact Anna Treydte, Assoc. Prof. in Nature and Environmental Management, Dept of Physical Geography, Stockholm University, phone: +46 700 350977, email: anna.treydte@natgeo.su.se.
Ingrid Lander (Saco-S), telephone: +46 708 16 26 64, saco@saco.su.se, Alejandra Pizarro Carrasco (Fackförbundet ST/Lärarförbundet), telephone: +46 8 16 34 89, alejandra@st.su.se, seko@seko.su.se (SEKO), and PhD student representative, doktorandombud@sus.su.se.
Application
Apply for the PhD student position at Stockholm University's recruitment system. It is the responsibility of the applicant to ensure that the application is complete in accordance with the instructions in the advertisement, and that it is submitted before the deadline.
Please include the following information with your application
Your contact details and personal data
Your highest degree
Your language skills
Contact details for 2–3 references
and, in addition, please include the following documents
Cover letter
CV – degrees and other completed courses, work experience and a list of degree projects/theses
Project proposal/Research proposal describing:

why you think this PhD project is relevant in the frame of current literature
why you are the best candidate to pursue this project
what tools you bring in and which tools you want to learn in the frame of this PhD project

Degree certificates and grades confirming that you meet the general and specific entry requirements (no more than 6 files)
Letters of recommendation (no more than 6 files)
Degree projects/theses (no more than 6 files).
The instructions for applicants are available at: How to apply for a position.
You are welcome to apply!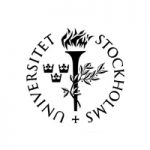 院校简介
斯德哥尔摩大学是位于瑞典首都斯德哥尔摩的综合大学,欧洲著名的公立大学,学术排名位居世界百强大学之列。
查看院校介绍
相关项目推荐
KD博士收录了全球400所院校的博士项目,总有一个项目等着你!