项目介绍
The Department of Pharmacy is offering a three-year PhD fellowship to investigate the use of phospholipase-responsive lipid-based drug delivery systems for improved anti-inflammatory therapeutics, in particular against psoriasis. The PhD project will be carried out within the recently established LEO Foundation Center for Cutaneous Drug Delivery (LFCCDD), which integrates several disciplines, including physical chemistry, pharmaceutics, and molecular biology, to perform state-of-the-art research and to create innovative solutions within cutaneous drug delivery of both small and large molecules. The successful applicant will be a member of the Novel Drug Delivery Systems group and will have the opportunity for cross-disciplinary research in collaboration with the other sections of the Center as well as external collaborators.
The PhD fellowship is available from the 1st of February 2022 or as soon as possible thereafter.
Project description
Psoriasis is a chronic skin disease, affecting around 2% of the population. Apart from the requirement of frequent dosing of topical formulations, which leads to high non-compliance in treatment, the occurrence of flare-ups makes it difficult for the patients to control the disease. Especially the presence of recurrent psoriasis plaques on exposed parts of the body, such as the face, hands or feet, has considerably negative impact on the quality of life. In this project, lipid-based self-assembly systems, such as cubosomes and hexosomes loaded with anti-inflammatory drugs, displaying drug release in response to the presence of phospholipase A2 will be developed and optimized. The primary function of PLA2 enzymes is to hydrolyze glycerophospholipids, causing the release of pro-inflammatory unsaturated free fatty acids and lysophospholipids, making it an important regulator in the early phase of chronic inflammatory diseases. Therefore, this project aims to develop inflammation-responsive drug delivery systems, allowing improved control of the disease by releasing drug substance only in response to inflammatory flare-ups. More in detail, focus will be placed on modifying the phospholipid concentration, acyl chain length and unsaturation, head group composition, and presence of cholesterol, as well as drug loading to develop the most efficient drug delivery system. The drug delivery systems will be characterized using a range of analytical techniques and their skin permeation will be investigated.
Supervisors
Principal supervisor: Associate Professor Andrea Heinz
E-mail: andrea.heinz@sund.ku.dk
Co-supervisor: Professor Martin Malmsten
E-mail: martin.malmsten@sund.ku.dk
Your job
Your key tasks as a PhD fellow at the Faculty are to:
Carry out an independent research project under supervision
Write scientific manuscripts and the PhD thesis on the grounds of your research project
Complete PhD courses or other equivalent education corresponding to approx. 30 ECTS points
Obtain experience with teaching and other types of dissemination related to your PhD project
Participate in the undergraduate teaching of students in pharmaceutical sciences
Participate in national and international conferences and scientific meetings
Stay at an external research institution, preferably abroad
Participate in Center activities
Profile
We are looking for a highly motivated and enthusiastic individual with the following competencies and experience:
Required qualifications
As an applicant you must have:
Obtained a relevant Master´s degree prior to the starting date
Fluency in English and excellent communication skills, both oral and written
The ability to work in an interdisciplinary environment
The ability to travel for performing experiments at collaborators
Preferred qualifications
The ideal candidate for this project has extensive hands-on experience with colloidal drug delivery systems, including their formulation and characterization using a variety of analytical techniques. Experience with skin permeation experiments is an advantage.
Key criteria for the assessment of applicants
Professional qualifications relevant to the PhD programme
Relevant work experience
Previous publications
The grade point average achieved
Other professional activities and achievements
Language skills
Terms of employment
The employment as a PhD fellow is full time position (37 working hours) and for 3 years.
It is conditioned upon the applicant's successful enrolment as a PhD student at the Graduate School at the Faculty of Health and Medical Sciences, University of Copenhagen. This requires submission and acceptance of an application for the specific project to the Graduate School of Health and Medical Sciences.
The PhD study must be completed in accordance with The Ministerial Order on the PhD program (2013) and the Faculty's rules on achieving the degree.
The PhD student is expected to be affiliated to the graduate program in pharmaceutical sciences, Drug Research Academy.
Salary, pension and terms of employment are in accordance with the agreement between the Ministry of Finance and The Danish Confederation of Professional Associations on Academics in the State. Depending on seniority, the monthly salary begins around DKK 27,871 (approx. 3,746 EUR) (taxable) plus employer paid pension contribution of 17,1% (October 2021 level).
Memorandum on Job Structure for Academic Staff at the Universities of December 11, 2019.
Application procedure
Your application in English may be submitted online by clicking APPLY NOW below.
Your application must include following documents/attachments – all in PDF format:
Cover letter (approx. 1 page) describing your background, qualifications, interest and motivation for applying for this position
Full CV
Certified copy of original Master of Science diploma and transcript of records in the original language, including an authorized English translation if issued in other language than English or Danish. If not completed, a certified/signed copy of a recent transcript of records or a written statement from the institution or supervisor is accepted
Other information for consideration, e.g. list of publications and relevant certificates
Names and contact details of references and/or recommendation letters
Applicants with a Master´s degree from abroad should also enclose a short description of the grading scale used
As a prerequisite for a PhD fellowship employment, your Master's degree must be equivalent to a Danish Master's degree. We encourage you to read more in the assessment database: https://ufm.dk/en/education/recognition-and-transparency/find-assessments/assessment-database. Please note that we might ask you to obtain an assessment of your education performed by the Ministry of Higher Education and Science.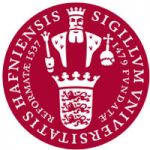 院校简介
哥本哈根大学坐落于丹麦王国首都哥本哈根,是丹麦最高学府,国际研究型大学联盟和欧洲研究型大学联盟成员。
查看院校介绍
相关项目推荐
KD博士实时收录全球顶尖院校的博士项目,总有一个项目等着你!