项目介绍
Job description
For the NWO Vici project "NC-CHOICE", we are looking for a motivated PhD candidate. The project will focus on the development of a cell-free nanomedicine to treat lower back pain. Back pain due to disc degeneration is a chronic disease that substantially affects daily life. The NC-CHOICE project exploits the biology of notochordal cells, cells that instruct disc development, by constructing essential signalling molecules towards an RNA-based approach. The candidate will enforce the orthopaedics group that is embedded in the Regenerative Medicine Utrecht collaboration and housed at the Regenerative Medicine Center Utrecht. You will be closely working together with other team members appointed for NC CHOICE (1 PhD, 2 postdocs) and collaborators at UU (Prof. Marca Wauben), UMC Utrecht (Prof. Ray Schiffelers, dr. Laura Creemers), TU/e (Prof. Keita Ito), and Maastricht University (Prof. Tim Welting).
Qualifications
The candidate should have a master's degree in either life sciences (e.g., biomedical sciences, technical medicine, biology of disease), human medicine or veterinary science with academic excellence in research, demonstrated by outstanding master research thesis and research projects. Biomolecular and biochemical analysis, cell/tissue culture skills are prerequisites. Willingness to work with experimental laboratory animals, getting qualifications for the Dutch art. 13f.2 and cadaveric materials is highly desirable. The ideal applicant is highly motivated to pursue a PhD, hard-working, creative, has excellent English written and oral communication skills, and can work in a multidisciplinary team. You will be supervised by Prof. Tryfonidou and a, to be appointed, postdoctoral researcher. You are also expected to supervise bachelor and master students in their thesis assignments.
Offer
You will be offered a full-time position for an initial period of 1 year, with the possibility of extension for three more years. The gross salary starts at €2,541 per month in the first year and increases to €3,247 per month (scale P of the Collective Labour Agreement Dutch Universities (CAO). Salaries are supplemented with a holiday bonus of 8 % and a year-end bonus of 8.3 % per year. In addition, Utrecht University offers excellent secondary conditions including an attractive retirement scheme, (partly paid) parental leave and flexible employment conditions (multiple choice model). For more information, please visit working at Utrecht University.Starting date between: November 2022 – April 2023.
About the organization
A better future for everyone. This ambition motivates our scientists in executing their leading research and inspiring teaching. At Utrecht University the various disciplines collaborate intensively towards major societal themes. Our focus is on Dynamics of Youth, Institutions, Life Sciences and Sustainability.
The Faculty of Veterinary Medicine has a unique position in the Netherlands. Not only is this the only institution where veterinarians are trained, researchers are also working together on innovative scientific research. In addition, the faculty provides specialist clinical care in the largest academic veterinary hospital in Europe. Thanks to this position, the Faculty of Veterinary Medicine is a point of contact for all veterinary matters, both nationally and increasingly internationally. The faculty employs approximately 900 veterinarians, scientists and support staff and counts 1,500 students.
The candidate will work within an interdisciplinary team in order to contribute to the aforementioned overall aim of the NC CHOICE project. Readily identified mRNA targets that stimulate two rejuvenating signaling pathways will be delivered with nanoparticles technology and studied at the cellular and tissue level. In particular, the candidate together with the postdoctoral scientist, will work with integrating analysis proteomics and RNAseq on extracellular vesicles of notochordal cells to identify and select additional targets to further enhance the rejuvenating effects. The project will work upscale from cell to tissue to ultimately a proof of concept in an animal study.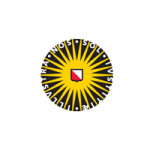 院校简介
乌得勒支大学是欧洲最古老的大学之一。
查看院校介绍
相关项目推荐
KD博士实时收录全球顶尖院校的博士项目,总有一个项目等着你!