项目介绍
PhD-position
At the Faculty of Medicine, Department of Clinical Science, a full-time temporary PhD position is available for a period of four (4) years or max 4 months after completed the PhD-degree, if this is achieved within a shorter time thant four years. The positions include 25 % required duties such as teaching, exam work or supervision, depending on the demands at the department.The position is in the laboratory of Professor Emmet Mc Cormack, and part of the project, called AMIDE (Animal Model for evaluation of Innovative immunotherapy DEsigns) financed by the research council of Norway. The PhD-position is funded by the University of Bergen.
We are looking for a motivated master student. As a PhD candidate, you will be part of an interdisciplinary national and international research team focused on the pre-clinical development of new immunotherapeutic for solid cancer and hematological malignancies.
The starting date is 1 January 2022.
About the project/work tasks:
The candidate will be in charge of the development and characterization of a new animal model as well as be involved in the preclinical evaluation of new chimeric antigen receptor (CAR T) T cell therapies.
Contribute to the isolation of primary cells
Analysis of research data
Write articles and publish results in international scientific journals with peer review
Participate in quality assurance, maintenance, analysis and storage of data
Disseminate results in academic channels and in the popular press
Qualifications and personal qualities:
The applicant must hold a master`s degree or equivalent in life sciences (biology, biochemistry, biomedical research or similar).
Have a strong experience working with animals and have FELASA approval.
Have passed the course "blood sampling and handling of the samples".
Have experience with PDX establishment including injection methods like I.V., S.C and oral gavage.
Have experience with in vivo imaging techniques like fluorescence and PET/CT imaging.
Have experience with advanced primary cellular culture (i.e. T cell isolation and expansion).
Have knowledge and practice of molecular biology techniques (Cloning, PCR, CRISPR/CRISPRi gene targeting, sequence analysis).
Have practice of basic analytical biochemistry techniques (western blots, protein assay), and experience with immunological methods (Ex: Elisa).
Have experience with multicolor flow cytometry and immunofluorescence staining.
Have experience with data processing and statistics, including relevant statistical programs.
Experience from relevant research projects will be considered as positive
The candidate should be able to work independently in a structured manner, but also have team spirit ability to cooperate with teammate and collaborator.
The applicant must be fluent in oral and written English.
Applicant whose education is from another country than Norway, need to also attach a certified translation of the diploma and transcript of grades to English or a Scandinavian language, if the original is not in any of these languages. It is required that the applicant enclose a review from NOKUT whether the education (bachelor and master degree) in question is of a scope and level that corresponds to the level of a Norwegian master's degree. Please see www.nokut.no/en for more information about NOKUT's general recognition. The review from NOKUT may take some time and the application should be sent to NOKUT as soon as you have decided to apply for the position. If no answer within the application deadline, you may enclose documentation from NOKUT that they have received your application.
Language qualifications: http://www.uib.no/en/med/115526/english-language-requirements-phd-admission
About the PhD position (applies to university PhD positions):
Organized research training (PhD program):
The candidate must take part in the University of Bergen approved PhD programme leading to the degree within a time limit of 3 years. You must have admission to the organized research training (PhD program) at the Faculty in order to qualify for the position. Application for admission to the PhD programme, including a project plan outline for the training plan must be submitted no later than three months after the date of commencement.
The PhD-position:
PhD-positions are fixed term positions. You cannot be employed in a PhD-position for more than one fixed term period at the same institution or have had similar employment at an institution in the region.
We can offer:
Exciting development opportunities as part of your role in a strong professional environment
Salary at pay grade 54 (code 1017/pay framework 20.10) NKR 491 200 before taxes, in the state scale. Further increases in salary will be based on seniority in the position. For applicants with at least one year of employment in a position as a General Practitioner or Dentist, salary level 56 NKR 507 600. Medical specialist start on wage level 59 NKR 534 400
Enrolment in the Norwegian Public Service Pension Fund
Good welfare benefits
Your application must include:
a brief account of the applicant`s research interests and motivation for applying for the position
certified copies of diplomas and transcripts of grades. Applicant whose education is from another country than Norway, need to also attach a certified translation of the diploma and transcript of grades to English or a Scandinavian language, if the original is not in any of these languages. It is required that the applicant enclose a review from NOKUT (both bachelor and master degree) whether the education in question is of a scope and level that corresponds to the level of a Norwegian master's degree. Please see www.nokut.no/en for more information about NOKUT's general recognition. This may take some time and we recommend you to apply as soon as you know you will apply for this position. If no answer within the application deadline, please enclose documentation from NOKUT that they have received your application
documentation of language skills (English) http://www.uib.no/en/med/115526/english-language-requirements-phd-admission
complete list of publications and scientific work you want to be evaluated
any publication in your name
two referees (name and contact information)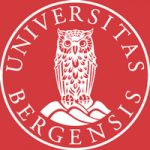 院校简介
卑尔根大学拥有良好的国际声誉,是挪威规模名列第二的综合性大学。
查看院校介绍
相关项目推荐
KD博士实时收录全球顶尖院校的博士项目,总有一个项目等着你!