项目介绍
The School of Medicine Graduate Programme is a research-oriented programme aimed at training competent biomedical scientists and clinician-scientists who will spearhead and drive the medical biotechnology efforts in the industry.
Students are engaged in supervised research with staff members from any of the departments for their period of candidature, at the end of which, they submit a thesis that is examined by a Board of Examiners. The students will enroll for the MSc or PhD programme at admission and fulfill requirements to graduate either with a generic MSc or PhD degree. There is no specialization of the degrees awarded.
In addition to the research component, students are required to take and pass coursework, which comprises of two core modules and elective modules totaling 16 modular credits (MC). The two core modules are MDG5108 (Biostatistics for Basic Research) and MDG5771 (Graduate Research Seminar & Workshop). Students may choose their elective modules from those offered by the School, Department of Biological Sciences, or Research Institutes affiliated with the National University of Singapore. The electives for fulfillment of PhD coursework requirement must be graded and of at least 2MC. Students may take Satisfactory/Unsatisfactory (Pass/Fail) modules to widen their knowledge but note that such modules cannot be used towards CAP calculation.
You may view our Prospective Students page for more information.
Admission Requirements
PhD Programme
A good Master's degree in a relevant discipline or
A relevant Bachelor's degree with at least a second upper honours class or its equivalent
The degrees of Bachelor of Medicine and Bachelor of Surgery (MBBS) or
The degree of Bachelor of Dental Surgery and
The ability to pursue research in the candidate's proposed field of advanced study.
Other Requirements
TOEFL
As the medium of instruction is English, applicants whose native tongue and medium of undergraduate instruction is not English must submit TOEFL scores as evidence of their proficiency in the English Language. Exemptions will be given to applicants with distinctions in the Cambridge GCE 'O' level examination English Language Paper 1119. The minimum TOEFL score required is 580/237/85 for the paper-based, computer-based and internet-based tests respectively. For IELTS, the minimum score required is 6.5.
GRE
Applicants (except NUS & NTU graduates from relevant disciplines) must also submit GRE scores to support their application. A minimum total GRE score of 320 for the verbal and quantitative sections and 3.5 for the Analytical section is required.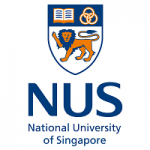 院校简介
新加坡国立大学是新加坡首屈一指的世界级顶尖大学。
查看院校介绍
相关项目推荐
KD博士实时收录全球顶尖院校的博士项目,总有一个项目等着你!