项目介绍
The PhD in Psychology is a research programme designed to equip students with doctoral-level knowledge in research methodology and substantive content knowledge in psychology, with a focus on areas in experimental, social, personality, and organizational psychology.
The goals of the programme are:
To equip students with state-of-the-art knowledge about the psychology research literature
To equip students with the basic and applied research skills for conducting empirical studies/projects as well as evaluating these studies/projects
To equip students with the skills to link theory, constructs, measurement, method, data analysis and inferences in substantive areas to make recommendations and decisions that are scientifically defensible
To train and mentor students to prepare them for psychology and psychology-related careers in academia and industry
The PhD in Psychology Programme is a full-time four-year programme. The maximum registration duration of the programme is five years, unless special approval for longer duration is granted by SMU. The programme does not offer a terminal Master's degree.
The curriculum consists of course units in:
Foundation courses (6 course units)

Elective courses (2 course units)

Empirical Research Project (1 course unit)

Master Thesis (12 course units)

Advanced Research Topics (ARTs) courses (3 course units)

PhD Dissertation (28 course units)
Students are required to complete a total of 52 course units (cus) to meet the graduation requirements.
To receive the PhD degree in Psychology, the student needs to first complete all requirements of the Master degree in Psychology. The requirements for the MSc degree in Psychology include successful completion of the relevant 20 cus comprising the Master thesis (12 cus) and the relevant Foundation and Elective courses (total of 8 cus). These requirements are important because they also help prepare the student and equip them with the necessary knowledge and skills to conduct the PhD dissertation and other advanced courses for the PhD degree. Please note the Psychology PhD programme does not offer a terminal master degree. That is, the MSc degree in Psychology is awarded as part of the progression towards the PhD degree. A student who did not complete all the PhD degree requirements is not automatically awarded the MSc degree, although in exceptional circumstances he/she may be awarded the MSc degree if the student successfully completes all the MSc degree requirements and is deemed by the School to be in good standing and of satisfactory performance.
Students will complete most of the Foundation and Elective courses in Years One and Two of the programme. Students will focus more on research projects, and contribute to academic publications and presentations as they advance progressively in their training.
Programme Schedule (Sample)
Year
Term 1
Term 2
Term 3
1
3 Foundation courses

1 Elective course

3 Foundation courses

1 Elective course

1 Empirical Research Project

Form Master Thesis Committee

Prepare Master Thesis Proposal

2
2 ART coursesSubmit written Master Thesis Proposal

Oral defence of Master Thesis Proposal

Conduct Master Thesis research

1 ART course

Conduct Master Thesis research

Submit written report of completed Master Thesis research

Oral defence of completed Master Thesis

Revise and re-submit Master Thesis Report

Submit approved Master Thesis Report to PGR Office

Prepare PhD Dissertation Proposal

3
Pass PhD Qualifying Exam

Form PhD Dissertation Committee

Prepare PhD Dissertation Proposal

Submit written PhD Dissertation Proposal

Oral defence of PhD Dissertation Proposal

Conduct PhD Dissertation research

Conduct PhD Dissertation research
Conduct PhD Dissertation research
4
Conduct PhD Dissertation research
Conduct PhD Dissertation researchSubmit written report of completed PhD Dissertation research

Oral defence of completed PhD Dissertation

Revise and re-submit PhD Dissertation Report

Submit approved PhD Dissertation Report to PGR Office
Admission Requirements
A good undergraduate bachelor's degree in Psychology or a relevant training/experience.

Graduate Record Examination (general exam) taken within five years prior to the application. Applicants who graduated with a bachelor degree (in any discipline) from SMU, NUS, NTU, SUTD, SIT, and SUSS (i.e., Singapore autonomous universities) are exempted from this requirement.
TOEFL/IELTS
Applicants whose medium of instruction for the Bachelor's degree was not English, are required to submit TOEFL or IELTS test scores.
Applications must be supported by recommendations from two academic referees.
Admission to the programme is highly competitive. Applicants with strong GPA and GRE scores and a demonstrated record of research experience will have an added advantage. A Master's degree is not necessary and will neither enhance nor hinder an applicant's chances of admission. More details can be found here.
PhD Programme Fees
For more information on PhD Programme Fees, please click here.
Scholarships and Financial Aid
Full scholarships are available for full-time PhD students on a competitive basis. Subject to satisfactory progress, a scholarship holder will receive waiver of registration fees and tuition fees in addition to a monthly living stipend. Students may also receive additional funding through research assistantship (RA), teaching assistantship (TA) or industry grants.
Research and Teaching Assistantships
The Research Assistantships are structured to give students exposure to and experience in all facets of research including research design, data collection, data analysis, manuscript preparation, conference presentation, and manuscript publication. All Research Assistantships are project based.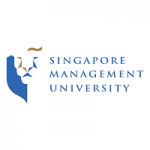 院校简介
新加坡管理大学是亚洲乃至世界顶级的财经类院校。
查看院校介绍
相关项目推荐
KD博士实时收录全球顶尖院校的博士项目,总有一个项目等着你!