项目介绍
Following the award of a DFF project grant, a PhD fellowship is available in the Liu Group at the Center for Chromosome Stability (CCS), Department of Cellular and Molecular Medicine (ICMM), from 1 April 2022 or soon thereafter.
The aim of the project is to identify and characterize chromosomal loci destabilized by folate deficiency in human cells. Folate deficiency is known to be associated with genome instability and several pathological conditions in humans.
The Liu Group is based in the Center for Chromosome Stability (CCS) (https://icmm.ku.dk/english/research-groups/liu-group/), a Center of Excellence funded by the Danish National Research Foundation.
The focus of the CCS is to understand the mechanisms underlying the maintenance of genome stability in eukaryotic cells, with the ultimate aim being the development of strategies to improve human health.
Job description
Your key tasks as a PhD student at SUND are:
Carry out and complete an independent research project under the supervision of one or more of the CCS group leaders.
Complete PhD courses or other equivalent education corresponding to approximately 30 ECTS points.
Write reports, scientific articles, and a PhD thesis on the basis of his/her research project.
Spend a period of research training in at least one other laboratory outside of the University of Copenhagen, preferably abroad, in order to broaden his/her research experience.
Obtain experience with teaching within the department's undergraduate curriculum and/or other types of dissemination activities related to his/her PhD project.
Participate in national and international congresses and scientific meetings.
The key criteria for the assessment of applicants
Applicants must have qualifications corresponding to a master's degree Biochemistry, Biology, Biomedicine or similar (equivalent of the Danish candidate, 3 + 2 years) related to the subject area of the project.
Certified copy of original Master of Science diploma and transcript of records in the original language, including an authorized English translation if issued in other language than English or Danish. If not completed, a certified/signed copy of a recent transcript of records or a written statement from the institution or supervisor is accepted.
As a prerequisite for a PhD fellowship employment, your master's degree must be equivalent to a Danish master's degree. We encourage you to read more in the assessment database: https://ufm.dk/en/education/recognition-and-transparency/find-assessments/assessment-database. Please note that we might ask you to obtain an assessment of your education performed by the Ministry of Higher Education and Science.
Other important criteria are:
Strong collaboration skills, including the ability to work well in international academic settings.
Excellent written and oral communication skills in English.
A strong academic record; work experience relevant to the research areas of Liu group; track record of publication-standard research; good time-management skills.
The successful candidate will be registered at the Department of Cellular and Molecular Medicine (ICMM) and conduct his/her research in Liu group with the above project as the research focus.
Furthermore the successful candidate will have the advantage of learning technologies in the fields of molecular/cellular biology, biochemistry, high content screening systems and advanced microscopy. Candidates of any nationality are welcome to apply.
Research environment
The CCS provides an international quality research environment to train young researchers. The working language of the CCS is English.
Place of employment
The place of employment is at the Department of Cellular and Molecular Medicine (ICMM). Our lab offers a creative and ambitious scientific environment with nine different nationalities presently represented and English as the working language.
We strive to produce research results with high international impact, focusing on the functional cell, its genetic components, and molecular cellular mechanisms in a medical context.
The ICMM currently comprises five research programs, three high profile Research Centers as well as a number of internationally renowned research groups. The scientists at ICMM are involved in high quality research based undergraduate and graduate teaching programs at the University of Copenhagen.
More details can be found at: https://icmm.ku.dk/english/.
Terms of employment
The employment as PhD fellow is full time (37 working hours per week in average) and the position is for 3 years. The successful candidate could be employed as a Research assistant while awaiting to register for the PhD enrolment.
It is conditioned upon the applicant's success­ful enrolment as a PhD student at the Graduate School at the Faculty of Health and Medical Sciences, University of Copenhagen. This requires submission and acceptance of an application for the specific project formulated by the applicant.
The PhD study must be completed in accordance with The Ministerial Order on the PhD programme (2013) and the University's rules on achieving the degree.
Salary, pension, and terms of employment are in accordance with the agree­ment between the Ministry of Finance and The Danish Confederation of Professional Associations on Academics in the State. Depending on seniority, the monthly salary begins around DKK 27,871 / approx. EUR 3,741 (October 2021-level) plus pension.
Questions
Questions concerning project details can be addressed to Ying Liu by e-mail: ying@sund.ku.dk.
Specific questions related to CCS and the procedures for registering as a PhD student should be addressed to Elin Ølgaard by e-mail: ee@sund.ku.dk.
General information about PhD programs at the Faculty of Health and Medical Sciences is available at the Graduate School's website: https://healthsciences.ku.dk/phd/guidelines/.
Application procedure
Your application must be submitted electronically by clicking 'Apply now' below. The application (in English) must include the following documents in PDF format:
CV including the details of education/qualifications, work experience, language skills, other relevant skills, and contact details of two referees.
Motivated letter of application (max. two pages).
A certified/signed copy of Master of Science certificate. If a master's degree is not completed at the time of application, a certified/signed copy of a recent transcript of academic records, and a written statement on the pre-approval of a master's degree from the institution or supervisor must be submitted.
For applicants from non-English speaking countries, a test result of internationally recognised English test, e.g., IELTS, or TOEFL.
Publication list (if available).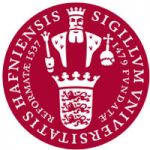 院校简介
哥本哈根大学坐落于丹麦王国首都哥本哈根,是丹麦最高学府,国际研究型大学联盟和欧洲研究型大学联盟成员。
查看院校介绍
相关项目推荐
KD博士实时收录全球顶尖院校的博士项目,总有一个项目等着你!