项目介绍
Introduction
Studying for a PhD or MSc at NUS Pharmacy can be a very rewarding and exciting experience. It is a dedicated effort to contribute to human health and wellness. Each student's contribution is unique. The programme provides students with an opportunity to explore ideas, seek novelty and find better solutions, through scientific methodologies, technical approaches and creative pursuits. Most will undertake the PhD or MSc to work towards a career in academia, research or management. The NUS Pharmacy graduate research experience enhances one's critical thinking and sharpens one's analytical acumen to face the challenges of our changing world.
Our graduate programme includes taking a number of prescribed modules in the same or related field of research. This provides students with fundamental knowledge at the graduate level and prepares them for research work. Students are also required to attend and participate in seminars, where current research is presented by their peers, staff or visitors. At the end of the programme, the research work, which forms the largest single component of the graduate research programme, culminates into a thesis which is examined in its written form and a Viva.
Start by reviewing the range of research undertaken by our Professors on their respective staff webpages and the many full scholarship opportunities available for you, and take the next exciting step to apply.
Programme Overview
In general, students are required to attend and pass examinations in a minimum of 6 modules (5 modules from level 5000 and above + 1 compulsory seminar module).
These courses are to be selected in consultation with student's thesis supervisor(s) and/or department.
All modules taken by the student will be included in the CAP computation. This includes undergraduate modules and cross-faculty modules.
English Language Requirement
Ph.D. – Achieve an advanced level of proficiency in the Graduate English course
To fulfil the English Language requirement, students must obtain a Grade C and above. Starting from AY2012 Semester 2 intake, students will be charged a module fee of S$2,000 if they are required to repeat the English module.
Continuation Requirements
A student will be issued a warning for any semester in which his/her CAP falls below 3.50. If, in the following semester, the student's CAP again falls below 3.5 but above 3.0, he/she will be placed on probation.
For continuation in the PhD programme, a student's CAP should not fall below 3.0 or equivalent for two consecutive semesters, or 3.5 for three consecutive semesters.
Termination of candidature will result if a student fails to maintain the minimum CAP.
Research scholars who do not meet the continuation requirements may have their monthly stipend or scholarship/fee waiver terminated without notice. Reinstatement will be reviewed after the scholar meets the continuation requirement, at the recommendation of the department.
Ph.D. Qualifying Examination (QE)
Students are required to pass the PhD qualifying examination (QE) to ensure that they are making headway in the right direction.
For more information on QE, go to http://blog.nus.edu.sg/phapostgrad/phd-qualifying-examinations.
Graduation Requirements
Ph.D.
Achieve a minimum CAP of 3.5 for all modules
Obtain at least a grade C in the graduate English courses conducted by the Centre for English Language Communication at advanced level (if applicable)
Pass the Ph.D. Qualifying Examination
Pass the Ph.D. Thesis
Pass the Ph.D. Oral Examination
Duration of Candidature
Research students may be admitted on a full-time or part-time basis. However, international students on student's pass must pursue their studies on a full-time basis.
The maximum period of candidature for Graduate Programme students (leading to):
The maximum periods of candidature for full-time or part-time students are the same.
Residency Requirement
Applicants who are not residing in Singapore or would like to do their research in overseas institutions, must spend a period of residence in Singapore for a minimum of 6 months for Master's degree or 18 months for Doctoral degree during his/her candidature.
Applicants who are awarded Research Scholarship must reside in Singapore during the duration of the scholarship award.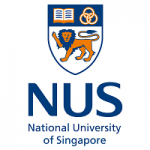 院校简介
新加坡国立大学是新加坡首屈一指的世界级顶尖大学。
查看院校介绍
相关项目推荐
KD博士实时收录全球顶尖院校的博士项目,总有一个项目等着你!