项目介绍
Welcome! We, the Organisational Behaviour and Human Resources faculty at Singapore Management University, are very enthusiastic about our Ph.D. programme. We could imagine few things as rewarding as helping to develop the next generation of OBHR scholars. Having gone through the process ourselves, we recognize that there are a number of important questions you face as you make decisions about where to do your doctoral studies. We hope that the information provided on these pages answers most of your questions. Please start by checking out the Welcome Message from the OBHR Area Coordinator, the FAQ Section, and the Programme Goals and Main Features sections. For additional questions, don't hesitate to contact our Ph.D. Programme Coordinator, Prof Michael Bashshur (mbashshur@smu.edu.sg).
The "management" cluster (Strategy & Organisation, Organisation Behaviour) research output is ranked 12th in the world in the UT Dallas Ranking on research for 2015-2018.  
The Ph.D. in Business (Organisational Behaviour and Human Resources) aims to equip doctoral students with the knowledge, skills, and ability to conduct highly-rigorous research in OBHR. The programme is designed to prepare students for an academic career in OBHR in major research universities worldwide. We aim to provide students with the ability to publish in the top OBHR journals of our field such as Journal of Applied Psychology, Academy of Management Journal, and Organisational Behaviour and Human Decision Processes, to successfully present their research findings at academic conferences worldwide, and to successfully teach university-level OBHR classes.
The programme includes:
Intellectually-stimulating curriculum emphasizing psychological foundations of organisational behaviour and human resources, statistics, and research methods
Training in research from the very beginning of the program, including research design, data collection, manuscript writing, and navigating the journal review process
Preparation for and experience in teaching OBHR at the university level
Our Ph.D. programme is intentionally small, with an average expected intake of about three to four students per year. This allows us to select very high-potential students, and enables each student to have very close working and mentoring relationships with OBHR faculty members.
Each student will be involved in multiple research projects with multiple faculty members beginning with the first term of study. Through these assignments, students will have ample opportunity to learn the craft of research through hands-on work (research design, data collection, data analysis, manuscript preparation, conference presentation, manuscript publication) in addition to the required Ph.D. coursework.
Students are encouraged to complete the programme in 4 years.
The minimum duration of the programme is three years. Most students, however, are expected to take about four years to complete the programme. The maximum registration duration of the programme is five years, unless special approval for a longer duration is given by SMU.
The curriculum consists of
6 Foundation courses (6 course units)
2 Electives (2 course units)
4 Advanced Research Topics (ART) courses (4 course units)
The programme also requires the preparation and completion of a PhD Dissertation (28 course units).
Programme Schedule (Sample)
| | | | |
| --- | --- | --- | --- |
| Year | Term 1 (Aug – Nov) | Term 2 (Jan – Apr) | Term 3 (May – Aug) |
| 1 | Foundation courses Elective courses | Foundation courses Elective courses | Research |
| 2 | ART courses Research Prepare Dissertation Proposal | ART courses Research Pass PhD Qualifying Exam Form Dissertation Committee | Research |
| 3 | Submit Written Dissertation Proposal Oral Defence of Dissertation Proposal Dissertation Research | Dissertation Research | Dissertation Research |
| 4 | Dissertation Research | Dissertation Research (i) Submit written report of completed Dissertation Research(ii) Oral defence of completed Dissertation | (i) Revise and/or re-submit Dissertation Report (ii) Submit Approved Dissertation Report to LKCSB PGR Office (iii) Dissertation Report from LKCSB PGR Office to GSO for approval |
Admission Requirements
Undergraduate Bachelor's degree from a reputable college or university
GRE or GMAT
Cover letter
Curriculum Vitae
Statement of Purpose
Your statement of purpose should clearly describe your purpose for getting a PhD at our programme and also list faculty members you are most interested in working with.
1-3 writing samples (such as a published paper or and undergraduate report)
3 referee's reports (A link will be sent to your referees' email directly)
TOEFL/ IELTS
Applicants must show proficiency in the English language. Applicants, whose undergraduate medium of instruction was not in English, are to sit for either TOEFL or IELTS.
PhD Programme Fees
Please refer to SMU PhD Programme Fees page for detailed and latest breakdown of fees.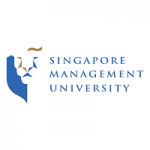 院校简介
新加坡管理大学是亚洲乃至世界顶级的财经类院校。
查看院校介绍
相关项目推荐
KD博士实时收录全球顶尖院校的博士项目,总有一个项目等着你!