项目介绍
About the PhD in Business (General Management) Programme
The SMU PhD in Business (General Management) is a pre-eminent executive doctorate programme for Asia's leaders, senior management and managers seeking to compete for the future. Our in-depth knowledge, relevant research and expertise on Asia's rapid economic development and challenges, provide for a dynamic academic experience and engagement at the highest levels.
The curriculum is in a modular format. This intensive and rigorous programme is structured in a timely and convenient manner with the schedule being suitable for busy senior management and professionals. Participants of the programme, who are international, acquire in-depth knowledge of specialised areas in this diverse learning environment, and learn to sharpen their ability to conduct original applied research in businesses.
Graduates are equipped with the knowledge and core abilities to analyse and conduct relevant and rigorous inquiries into the most complex problems facing businesses, and are empowered to transcend boundaries and reshape business models with a difference.
---
Programme Structure
Please refer to the detailed programme structure for more information.
Qualifications
Good Bachelor's degree from an accredited University
Experience
At least 10 years
Good GMAT (or GRE) Results, or
Good SMU Admission Test Results
Applicants are encouraged to sit for the SMU admissions examination if they do not have a GRE or GMAT score.GMAT registration informationGRE registration informationThe tests must be taken within 5 years before the proposed date of admission. The institution code is 2861.
Proficiency in the English language
Supporting Documents
Copy of Identity Card/PassportLatest Curriculum Vitae with a recent photographCopies of Degree Certificates & Transcripts2 Personal Statements2 Recommendation/ Reference LettersCopy of GMAT/GRE Original Score Report (Validity: Within 5 years)Proof of Payment (Application Fee)
Our admission decision will be based on an assessment of the entire application package.
SMU will interview all shortlisted applicants. Face-to-face interviews are held for local candidates, and telephone or web-conferencing interviews are held for local candidates, and telephone or web-conferencing interviews are carried out for international applicants. SMU will inform applicants if they are selected for interview via email.
The PhD in Business (General Management) is a full-time programme with intakes in May and December every year.
| | | |
| --- | --- | --- |
| Proposed Application Period & Timeline | Timeline for May Intake | Timeline for December Intake |
| Online Application Period | 1 Nov to 30 Jan | 1 Jun to 30 Aug |
| Interview & Admission Consideration | By 20 Feb | By 20 Sep |
| Offer & Acceptance by Participant | By 15 Mar | By 15 Oct |
* It is recommended for an applicant who wishes to take the SMU Admission Test should complete the online application 3-4 weeks before closing date of application (for the different periods).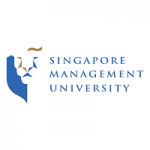 院校简介
新加坡管理大学是亚洲乃至世界顶级的财经类院校。
查看院校介绍
相关项目推荐
KD博士实时收录全球顶尖院校的博士项目,总有一个项目等着你!