项目介绍
A rigorous and intellectually-stimulating programme, the PhD in Business (Finance) emphasises advanced study in areas of finance in economics, statistics and quantitative research methods. It is a full-time programme that begins in August with a typical duration of 4 years. There is only one admission each year. To be admitted into the programme, an applicant must hold a bachelor's degree from an accredited college or university. A Master's degree is not required.
The programme aims at promoting research and contributing to advanced knowledge in the area of finance. It prepares the graduate for competitive entry into diverse careers in academic, industry, public sector and international organisations. It is a platform for master's students in preparation for their specialisation.
Students are encouraged to complete the programme in 4 years.
The minimum duration of the programme is three years. Most students, however, are expected to take about four years to complete the programme. The maximum registration duration of the programme is five years, unless special approval for a longer duration is given by SMU.
The curriculum consists of
6 Foundation courses (6 course units)
2 Electives (2 course units)
4 Advanced Research Topics (ART) courses (4 course units)
The programme also requires the preparation and completion of a PhD Dissertation (28 course units).
Programme Schedule (Sample)
Year
Term 1 (Aug – Nov)
Term 2 (Jan – Apr)
Term 3 (May – Aug)
1
Foundation courses

Elective courses

Foundation courses

Elective courses

Research
2
ART courses

Research

Prepare Dissertation Proposal

ART courses

Research

Pass PhD Qualifying Exam

Form Dissertation Committee

Research
3
Submit Written Dissertation Proposal

Oral Defence of Dissertation Proposal

Dissertation Research

Dissertation Research
Dissertation Research
4
Dissertation Research
Dissertation Research

(i) Submit written report of completed Dissertation Research

(ii) Oral defence of completed Dissertation

(i) Revise and/or re-submit Dissertation Report

(ii) Submit Approved Dissertation Report to LKCSB PGR Office

(iii) Dissertation Report from LKCSB PGR Office to GSO for approval
*As a matter of practice, however, the Programme would plan 2 electives and 2 ART courses for any incoming new batch of students to complete. Students who have taken the assigned electives and ARTs courses may, at the approval of the programme director, register to take additional elective(s) and/or ART courses. Two ART units are set aside as Independent Study to be completed with the supervisor or potential supervisor. These are also graded. All 6 foundation courses, 2 electives, and 4 ART units are to be completed before the Qualifying Examinations that will take place during the second year of study.Students who fail courses or the Qualifying Examinations may be asked to leave the programme without a chance to retake. 
Admission Requirements
Undergraduate Bachelor's degree
GRE or GMAT
Cover letter
Curriculum Vitae
Statement of Purpose
2 referee reports (Please download the referee's report template)
TOEFL/ IELTS
Applicants must show proficiency in the English language. Applicants, whose undergraduate medium of instruction was not in English, are to sit for either TOEFL or IELTS.
PhD Programme Fees
Please refer to SMU PhD Programme Fees page for detailed and latest breakdown of fees.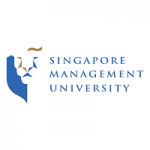 院校简介
新加坡管理大学是亚洲乃至世界顶级的财经类院校。
查看院校介绍
相关项目推荐
KD博士实时收录全球顶尖院校的博士项目,总有一个项目等着你!