项目介绍
The Faculty of Education offers Master of Philosophy (MPhil) and 3-year / 4-year Doctor of Philosophy (PhD) programmes in both full-time and part-time mode. Candidates without a research Master's degree shall be considered for admission to the MPhil or 4-year PhD programme, while those with a research Master's degree shall be considered for admission to the 3-year PhD programme.
The Faculty has more than 100 full-time academic staff members drawn from various parts of the world. In addition to performing teaching duties, academic staff are engaged in an extensive range of research which provides a focus for supervision of research degrees. Members of the Faculty lead both local and international projects. Many of them sit on different advisory committees contributing to the formulation of policies related to education in Hong Kong.
The major research areas in the Faculty are derived from its Academic Units:
Teacher Education and Learning Leadership
Social Contexts and Policies of Education
Human Communication, Development, and Information Sciences
Application Documents
Detailed Research Proposal and/or Research Proposal Summary
Applicants are required to submit application documents according to the requirements of the Graduate School. Details are available in the Online Application System. The Faculty also has specific requirements on the research proposal and/or research proposal summary, as follows:
For PhD applications:
A Research Proposal of not more than 20 pages (containing a 1-page abstract, and excluding references) giving a clear description of the particular aspect of the field in which you are interested and explaining the particular approach which you propose to take in studying the subject matter.
For MPhil applications:
A 6-page Research Proposal Summary on a proforma is required.
Language Policy
All MPhil/PhD theses should be written in English. For applicants whose research topic is in Chinese Language Education, approval may be granted for their thesis to be written in Chinese. Applications for such approval should be submitted at the time of application for admission. If an applicant intends to write the thesis in Chinese, the Research Proposal Summary (for MPhil applicants) or the 1-page abstract (for PhD applicants) should still be written in English but the Research Proposal (for PhD applicants) may be written in Chinese.
Before Submitting an Application
MPhil/PhD applicants are strongly advised to contact a potential supervisor with relevant research interests for advice on the development/refinement of the research proposal before submission. Please refer to the academic staff website of the Faculty for details of their research interests.
Our Postgraduate Admissions Advisor is:
Dr Timothy Hew
Associate Dean (Research Higher Degrees)
Tel
(852) 3917-5728
Fax
(852) 2547-1924
Email
edfacor @ hku.hk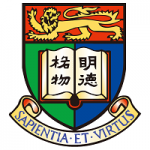 院校简介
香港大学是中国香港的一所国际化公立研究型大学,有亚洲"常春藤"之称。
查看院校介绍