项目介绍
Over the last 60 years, the Division of Periodontology of the Harvard School of Dental Medicine (HSDM) has been dedicated to the mission of educating leaders for careers in patient care, research and academics. This mission, achieved through excellence in clinical training linked to critical thinking and the scientific method, has enabled our graduates to achieve success in private practice; in full time academics (in both faculty and administrative roles); in leadership positions in national dental organizations such as the American Dental Association, American Academy of Periodontology and the International Association for Dental Research; and in discovery level and clinical research.
This academic program provides an interdisciplinary platform for individuals to become clinical scholars in the field of periodontology. All residents are required to complete an advanced degree (MMSc or DMSc) in conjunction with the periodontology certificate. The clinical component of the program is closely coupled with experience in a related discipline, such as biomedical, clinical or health care delivery research. In the clinical component, the resident is expected to become proficient in the diagnosis and treatment of all forms of periodontal disease, including the management of advanced cases, which require interaction with other clinical disciplines.
Mission Statement
HSDM Division of Periodontology develops clinical scholars for careers in clinical practice, education and research through excellence in education, patient care and scholarship emphasizing the art and science of periodontology, implantology and regenerative medicine.
Doctor of Medical Sciences (DMSc)
The length of the program ranges from 45 to 57 months, depending upon student research. This four-year program involves a combined DMSc and certificate in periodontology. Most students in this program seek careers in academics following graduation.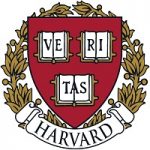 院校简介
哈佛大学是一所私立研究型大学,常春藤盟校、全球大学高研院联盟成员,坐落于美国马萨诸塞州波士顿都市区剑桥市。
查看院校介绍