项目介绍
Uppsala University, Department of Peace and Conflict Research
Uppsala University is a comprehensive research-intensive university with a strong international standing. Our ultimate goal is to conduct education and research of the highest quality and relevance to make a long-term difference in society. Our most important assets are all the individuals whose curiosity and dedication make Uppsala University one of Sweden's most exciting workplaces. Uppsala University has over 45,000 students, more than 7,000 employees and a turnover of around SEK 7 billion.
The Department of Peace and Conflict Research was established in 1971 to conduct peace research and offer courses in peace and conflict studies. The department hosts a dynamic research milieu and is internationally oriented. Currently approx. 85 persons are employed at the Department and some 300-400 students from around the world are enrolled every academic year. For more information, visit our website at www.pcr.uu.se.
1 PhD position in peace and conflict research with a focus on nuclear disarmament negotiations.
The PhD candidate will be part of the Alva Myrdal Center (AMC) on nuclear disarmament, Uppsala University, and in particular joining the Working Group on Negotiating Nuclear Disarmament, led by Professor Isak Svensson. This working group collects leading researchers on the process, dynamics and outcomes of nuclear negotiations, aimed at controlling, mitigating or disarming parts of, or full, nuclear weapon programs.
The PhD student is to pursue research on nuclear negotiations. Nuclear negotiations include multilateral conferences (e.g. NPT), bilateral negotiations (e.g. US and Russia), and diplomatic negotiation efforts directed towards specific countries (e.g. Iran, North Korea, Libya). The successful candidate is free to define and develop their project idea within the parameters of the project, and shall submit their project plan on this topic as part of the application. Proposals that engage with comparative approaches of nuclear negotiations, and/or outline plans to collect data on different aspects of the negation processes are particularly encouraged. Also proposals that contribute to the larger scholarly debate on conditions for successful multilateral negotiation processes over globally existential threats are particularly encouraged. While the project needs not to focus exclusively on nuclear negotiations – for example, studies outlining comparison with negotiations relating to other global existential threats would be possible – it should contribute to advance our knowledge frontier when it comes to conditions for successful nuclear negotiations.
Read more about our benefits and what it is like to work at Uppsala University
Duties
PhD candidates primarily focus on their own doctoral education. A maximum of 20% of the position may involve other administrative and educational responsibilities at the Department.
Requirements
Employment as a PhD candidate requires acceptance into the DPCR's PhD program, which is decided through an evaluation of the applicant's ability to successfully complete the program. Information concerning applications, acceptance guidelines, and other related matters may be obtained at the Department's homepage, www.pcr.uu.se/education/phd-programme.
Rules governing PhD students are set out in the Higher Education Ordinance chapter 5, §§ 1-7 and in Uppsala University's rules and guidelines.
The application should preferably be filed on-line at the web address given below and shall include:
1 completed application form for doctoral studies
1 short personal letter (1-2 pages)
1 CV
certified transcripts of academic records
a project plan (3-5 pages, excluding reference list) related to the topic specified above
letters of reference/recommendation (max 2 letters) or a list of references (max 2) who can be contacted
writing samples (1-3 samples)
The application should preferably be in English. The application form for doctoral studies is available at the address below, along with detailed instructions for completing the application.
Through reference to the general syllabus for graduate studies, the applicant should first ensure that s/he meets the requirements for general or special eligibility for studies in the field of peace and conflict research at the post-graduate level. Full information is available here.
About the employment
The employment is a temporary position according to the Higher Education Ordinance chapter 5 § 7. Scope of employment 100 %. Starting date 1 February 2022, or as agreed. Placement: Uppsala.
For further information about the position, please contact: General questions, please contact: Desirée Nilsson (director of studies, DPCR PhD Program) or Hanne Fjelde (deputy director of studies, DPCR PhD Program): phdprogramme@pcr.uu.se.
Questions about the specialized position, please contact: Isak Svensson (leader of the Working Group on Negotiating Nuclear Disarmament, the Alva Myrdal Center (AMC) on nuclear disarmament: isak.svensson@pcr.uu.se.
Please submit your application by 1 November 2021, UFV-PA 2021/3580.
Are you considering moving to Sweden to work at Uppsala University? Find out more about what it´s like to work and live in Sweden.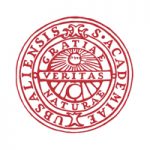 院校简介
乌普萨拉大学,是坐落于瑞典古都乌普萨拉市的一所国际顶尖的综合性大学,是北欧地区的第一所大学。
查看院校介绍
相关项目推荐
KD博士收录了全球400所院校的博士项目,总有一个项目等着你!