项目介绍
The Biogeoscience and Biogeosignatures Groups (Geological Institute, Department of Earth Sciences) at ETH Zurich are looking for a highly motivated PhD student with interest in paleoclimate and organic geochemistry to reconstruct changes in Central African paleoclimate over the past ~10 million years (Ma). Your research will be part of the funded ETH research project OKAPI (PI: Dr. Cindy De Jonge): "OKAvango catchment and Makgadikgadi paleolake: Paleoclimate Investigations using multiple lipid biomarker proxies", which builds upon an international research program (organization: Dr. Liviu Giosan, Woods Hole) to study the Okavango-Makgadikgadi delta-paleolake system.
Project background
Climate change in continental South Africa. In southern Africa, climate conditions (i.e., precipitation, temperature) directly affect the presence of vegetation types, biodiversity, and the economic sustenance and well-being of past, present and future humans. Understanding past climate variability in continental southern Africa is not only important for developing future climate models, but also to understand the relationship between local environmental conditions and human evolution, and to decipher the environmental conditions that drove the development and expansion of C4 vegetation. We will apply a suite of novel and established lipid biomarker proxies to sediments to reconstruct the magnitude of temperature and hydrological changes in both the Makgadikgadi paleolake and the Okavango catchment (Botswana) over the last ~10 Ma.
Job description
We are looking for a highly motivated researcher to perform this research, with a relevant MSc degree (i.e., earth sciences, environmental sciences). You should be able to show experience in organic geochemistry or other lab-based analytical methods, and be interested in applying statistical approaches to generate climate records through time. As this research will be undertaken in collaboration with a worldwide network of African Miocene experts, you should have a keen interest in working in an international and interdisciplinary scientific environment. An outgoing phase to the UK (University of Southampton and Oxford University) of 2-4 months is included. Ideally, you should also demonstrate previous fieldwork experience, as field campaigns in Botswana are planned to recover sediment cores and modern samples (University of Botswana: ~1-2 months). This fieldwork is pending the stabilization of the Covid-19 pandemic in Botswana, alternative fieldwork sites will be proposed if needed. Good oral and written communication skills in English are expected to be obtained during the position, also during particpitation in international conferences and workshops (e.g. Woods Hole, USA). Although all applications will be treated equally, we especially welcome applications from women, persons with physical and/or invisible disabilities, and racial and ethnic groups that are currently underrepresented in Earth Sciences.
Your profile
Are you interested in applying lipid biomarker and statistical tools to shed light on this understudied time period in South Africa?
During this PhD project you will learn to apply state-of-the-art analytical techniques and research concepts that cross scientific boundaries. The student will also present at national and international conferences, write peer-reviewed publications and a PhD thesis. The research training addresses field, numerical, statistical and laboratory skills, equipping the student for a career across a range of professions.
We offer a fully funded four-year PhD that will start in the winter of 2021 (latest: 01/02/2022), under the mentorship of Dr. Cindy De Jonge (doctoral supervisor: Prof. Timothy Eglinton).
Interested?
Please note that we exclusively accept applications submitted through our online application portal before October 6th 2021. For the application we ask for a curriculum vitae (max: 2 pages) that includes contact details of 2 references, and a motivation letter for this specific position, indicating specifically how you fill the requirements for this position (max: 2 pages). Shortlisted candidates will be contacted before October 12th 2021, followed by online interviews, and a potential visit to ETH.
For further information about the Biogeoscience Group please visit our website. Questions regarding the position should be directed to Dr. Cindy De Jonge by email at cindy.dejonge@erdw.ethz.ch (no applications).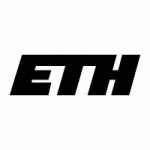 院校简介
苏黎世联邦理工是国际研究型大学联盟、全球大学高研院联盟、IDEA联盟成员,是闻名全球的世界顶尖研究型大学,连续多年位居欧洲大陆高校翘首。
查看院校介绍
相关项目推荐
KD博士收录了全球400所院校的博士项目,总有一个项目等着你!