项目介绍
The Advanced Graduate Education Program in Orthodontics at the Harvard School of Dental Medicine focuses on providing our students with the knowledge and skills necessary to carry out ethical, patient-centered, evidence-based orthodontic treatment. In addition, our aim is to graduate specialists who possess advanced technical skills, a comprehensive scientific foundation, a thirst for knowledge, and the capacity to become strong leaders in orthodontics education and research.
The program places equal emphasis on clinical ability, research skills, and leadership capacity. Admission to the program is highly competitive.
DMSc (Doctor of Medical Sciences)/Certificate in Orthodontics
The goal of this program is to develop clinical scholars in oral biology and to prepare individuals for careers as independent investigators in translational and clinical research related to problems in oral health. The program is geared to individuals with dental degrees who are preparing for full-time academic careers. Although the clinical requirements of the certificate training program remain the same regardless of the degree pursued, for DMSc candidates the course requirements and the depth of the research experience are substantially greater, consistent with the expectations for a Harvard doctoral-level research degree.
The design of the doctor of medical sciences program is directed toward the development of the following essential skills:
Competence in oral biology as an interdisciplinary area of knowledge;
In-depth mastery of a basic scientific discipline sufficient to permit original, creative investigation of a problem in oral health; and
Research expertise under the guidance of a faculty sponsor and thesis committee, culminating in a thesis and its defense.
A minimum of eight courses in the areas of oral biology, biostatistics, and basic medical sciences are required. In addition, the generation of a formal thesis proposal early in the research training period and satisfactory completion of an oral qualifying examination are expected. An independent research project is required that culminates in the preparation and defense of a doctoral thesis. The length of this program is at minimum four years when combined with a clinical specialty, and may exceed this time period. The doctor of medical sciences (DMSc) degree in oral biology with a certificate in orthodontics is awarded concurrently with the Faculty of Medicine of Harvard University upon successful completion of all requirements.
Accreditation
The program in orthodontics and dentofacial orthopedics is accredited by the Commission on Dental Accreditation. The Commission is a specialized accrediting body recognized by the United States Department of Education. For more information, please visit the Commission on Dental Accreditation website.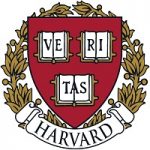 院校简介
哈佛大学是一所私立研究型大学,常春藤盟校、全球大学高研院联盟成员,坐落于美国马萨诸塞州波士顿都市区剑桥市。
查看院校介绍