项目介绍
The Department of Organismic and Evolutionary Biology (OEB) is committed to training scientists who pursue a greater understanding of the evolution of the earth's life processes. More than ever before, human activity places species and ecosystems at risk, and the need for research addressing environmental issues of global proportion has never been more urgent. The department's faculty and students examine significant biological processes that span a continuum from single cells to entire ecosystems, conducting field and laboratory studies that are key to understanding the evolution of organisms, how biodiversity is generated and maintained, how organisms work, and how organisms interact with their environment. We believe that intellectual diversity is one of our department's great strengths, and we view the fundamental values of diversity, respect, fairness, and kindness in our community as inseparable from our goals as scientists.
The department's programs, many of which are interdisciplinary or linked to research in other departments, constitute a frontier of scientific vision in organismic and evolutionary biology. Modern research facilities, combined with the natural history collections and libraries of the Harvard University Herbaria and the Museum of Comparative Zoology, provide unique opportunities for meeting the challenges inherent in this pursuit. Other resources include the Concord Field Station of the MCZ, the Harvard Forest, and the Arnold Arboretum, and graduate students benefit from OEB's connections in the life and physical sciences, including the Department of Molecular and Cellular Biology, human evolutionary biology, the Department of Systems, Synthetic, and Quantitative Biology, the Center for Brain Science, the Department of Psychology, the Broad Institute, the Departments of Earth and Planetary Sciences and Physics, as well as the Harvard John A. Paulson School of Engineering and Applied Sciences.
Admissions Requirements
The OEB graduate program is a direct admission program: Our students do not normally do rotations, but instead are admitted to work with a specific faculty member. Before applying, prospective students should review the department's research page and reach out directly to their faculty of interest with a personal note, including a CV and a description of their research experiences and interests. Faculty may ask to speak on the phone or by Zoom, or may extend an invitation to visit campus before the admissions cycle begins.
These contacts are critical because our admissions process weighs multiple factors, the most important of which is the quality of the student's application, incorporating grades, research experience, and letters of recommendation. However, it is also necessary for the prospective advisor to approve admission. OEB does not accept GRE scores as part of the admissions package.
Visit the Department of Organismic and Evolution Biology to learn more about the graduate student experience and GSAS Policies for information about program requirements.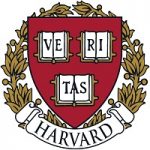 院校简介
哈佛大学是一所私立研究型大学,常春藤盟校、全球大学高研院联盟成员,坐落于美国马萨诸塞州波士顿都市区剑桥市。
查看院校介绍