项目介绍
The Oral Medicine Residency sponsored by Harvard School of Dental Medicine is an intensive training program for dentists committed to pursuing a full-time academic and/or institutional career. Clinical training is based at Harvard affiliated teaching hospitals including at Brigham and Women's Hospital, Dana-Farber Cancer Institute, Massachusetts General Hospital, and Massachusetts Eye and Ear Infirmary. Trainees are co-appointed as Residents at Brigham and Women's Hospital (BWH) and Harvard School of Dental Medicine (HSDM). BWH and MGH are founding members of the Mass General Brigham (MGB) System, formerly known as Partners HealthCare. The program is fully accredited by the Commission on Dental Accreditation (CODA).
Certificate and Doctor of Medical Sciences (DMSc)
This is a five-year program (four years of tuition and a one-year facilities fee) with doctoral-level course requirements and a research thesis, culminating in a certificate of completion as well as a Doctor of Medical Sciences (DMSc) degree from HSDM. There is no stipend support. One position is available each year, beginning in mid-June.
Facilities and Resources
The clinical, educational, and research resources at BWH, HSDM, and the greater Harvard Medical School (HMS)/Longwood Medical Area campus offer one of the richest and most unique environments for training in oral medicine. The Division of Oral Medicine & Dentistry has a modern clinic in BWH and treats a high volume of inpatients and outpatients with oral medicine conditions. There are five full-time faculty board certified in Oral Medicine. All records and imaging are digital and fully integrated into the MGB System.
Clinical Rotations
In addition to intensive training in oral medicine, residents rotate in related medical fields, including oral surgery, oral pathology, internal medicine, inpatient care, otorhinolaryngology, head and neck oncology, dermatology, hematology/oncology, head and neck radiology, cancer imaging, infectious diseases, emergency medicine, rheumatology, immunology and allergy, orofacial pain, headache and complementary & alternative medicine.
Didactics and Research
Core didactics include lectures, oral medicine seminar/literature review and grand rounds. All residents take coursework at HSDM and HMS; requirements vary based on the program track. All residents are expected to gain experience in research; those in the DMSc program complete doctoral level research and defend a thesis. Please refer to the Program Manual for further details.
Board Eligibility and Examination
Certificate recipients are board eligible for the American Board of Oral Medicine (ABOM) as well as the Royal College of Surgeons Edinburgh (RCSEd).
Supervision and Evaluation
All clinical activities are supervised by attending faculty. Resident and preceptor evaluations are completed after every rotation. Performance and progress are formally reviewed with the program director semiannually.
Applications
Candidates must possess a DMD, DDS, or equivalent degree. Completion of a hospital-based general practice residency is preferred. Applicants from countries in which English is not the primary language must provide an official Test of English as a Foreign Language (TOEFL) score report and meet the following minimum requirements without exception. Minimum acceptable score for admission to Harvard AGE programs is 95 on internet-based test with subcategory score minimums of Written 25, Spoken 24, Reading 21, Listening 17.
Applications are due November 1, 2021 and must be submitted through PASS. Interviews for the residency program will be held on November 10th, 2021.
Observerships
Observerships are temporarily suspended at this time and are expected to resume in the summer of 2022.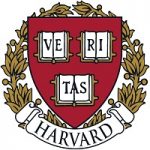 院校简介
哈佛大学是一所私立研究型大学,常春藤盟校、全球大学高研院联盟成员,坐落于美国马萨诸塞州波士顿都市区剑桥市。
查看院校介绍
相关项目推荐
KD博士实时收录全球顶尖院校的博士项目,总有一个项目等着你!