项目介绍
JOB DESCRIPTION
Are you fascinated by applications of magnetic fields to deliver energy to electronic devices? Do you have experience with power electronics, RF design or electromagnetics?
We are looking for a 4- year PhD researcher to strengthen our research portfolio
The Power Electronics and Electromagnetic Compatibility Group within the department of Electrical Engineering, Mathematics and Computer Science (EEMCS) has one vacancy for a Ph.D. researcher funded by the Top Sector funding of the Dutch government to work in the field of wireless charging for consumer applications. The convenience and ease of use of wireless charging systems relative to wired interfaces that create a clutter of cables especially for multiple devices is a major impetus for this project. There is a research need for energy efficient charging of multiple devices using MHz scale power electronics.
The objective of the project is to perform research and develop a MHz scale wireless power transfer system for charging multiple devices using a shared magnetic interface at the primary. The challenges of such a project include high efficiency, high power density power electronics for MHz scale energy conversion, omnidirectional magnetic coupler for the base side, EMC limits, safety etc. The magnetic system consists of a unique segmented coil design that can potentially charge cellphones, tablets, earpods, etc. with a high Q-factor system for a 100 W max IPT system with high efficiency (>95%).
RESEARCH FIELD
The field of wireless charging is seeing an explosive growth with many electronic devices enabled with such systems. Wireless charging already has widespread applications ranging from bio-medical devices, electronics, EVs etc. In addition, the convenience of charging without any wired interconnects and multiple devices, would mean a reduction of the clutter of cables in homes and office spaces. The PhD student will perform research while designing and developing a MHz, high efficiency GaN based wireless charging prototype to meet the requirements for a cheap, convenient, device-agnostic and relatively low power (100 W max) charging system.
The research topics include and are not limited to:
A system level analysis to look at and compare the existing magnetic couplers with the innovative magnetic concept of University of Twente.
Compare several methods of wireless power transfer including both NFC and far-field both resonant and non-resonant.
Technical requirement capture and optimization of several charger parameters (e.g. power transfer levels, efficiency, current density, min-max range, min-max coil size and weight, coupler misalignment, temperature, EM field limits etc).
Multi-objective optimization of the charging system considering the opposing requirements of efficiency and power density, including minimal weight and high Q factor of coils.
Design of novel high efficiency (>95%), MHz power electronics (e.g. GaN based class E amplifiers and rectifiers, Class F amplifiers or hybrids) including appropriate load sharing and compensation during misalignment.
Development and testing of the prototype with repeatable and traceable measurements.
Measurements of H-field and B-fields in the vicinity of the pad and at respective distances to meet the standards for wireless charging of consumer devices.
YOUR PROFILE
We are looking for a highly motivated, enthusiastic and curiosity-driven researcher;
You have, or are about to get, a master's degree in power electronics, RF and IC design, electromagnetics, electrical engineering or a related field;
You have a background in physical electronics, analytical mathematics and numerical simulations;
Prior knowledge and experience with simulation tools (MATLAB, SPICE, FEM Analysis) and power electronics R&D (designing, debugging, testing ) etc is an advantage;
You are an excellent teammate in an enthusiastic and hardworking group of scientists and engineers working within the PE group;
You are creative, like to push boundaries, and are highly motivated to address major science challenges in power electronics and electromagnetics.
You are driven by not only scientific excellence but also the societal impact of technology
You are proficient in English and able to collaborate intensively with industrial and academic parties in regular meetings and work visits.
OUR OFFER
The terms of employment are in accordance with the Dutch Collective Labour Agreement for Universities (CAO) and include:
A fulltime PhD position for four years, with a qualifier in the first year, within a very stimulating scientific environment;
Full status as an employee at the UT, including pension and health care benefits;
The salary will range from € 2.434,- (1st year) to € 3.111,- (4th year) per month, plus a holiday allowance of 8%, a year-end bonus of 8.3%, and a solid pension scheme;
You will have a training programme as part of the Twente Graduate School in which you and your supervisors will make up a plan for additional suitable education and supervision;
The university offers a dynamic ecosystem with enthusiastic colleagues;
We encourage a high degree of responsibility and independence, while collaborating with close colleagues, researchers and other university staff.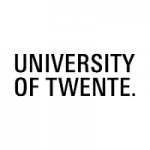 院校简介
屯特大学是荷兰著名大学,也是欧洲创新型大学联盟成员之一。
查看院校介绍