项目介绍
The group of Seismology and Geodynamics at the Department of Earth Sciences, ETH Zurich invites applications for a PhD student position with a focus on earthquake physics and geothermal energies. The goal is to combine modern seismic processing methods (in particular, deep learning, seismic array processing and gradiometry) to develop a new generation of seismic monitoring and inference methods for in-situ seismic experiments.
Project background
One major obstacle for understanding the physics of earthquakes is that, usually, earthquake phenomena can only be observed from large distances, where much information has already been lost to seismic attenuation. Next-generation underground laboratories, like the recently built Bedretto Underground Laboratory for Geophysics and Geoenergies (BULGG), address this challenge in that they facilitate in-situ, short distance obser­va­tions for experiments under natural crustal stress and hydro-mechanical con­di­tions.
Building on the improved monitoring conditions these labs provide, we can potentially tackle long-standing fundamental science questions that have been difficult to address in more conventional settings (e.g. on the origin of high frequency radiated seismic energy or on the role of aseismic deformation around seismogenic faults). To make full use of these observational opportunities, however, we need to develop a new generation of monitoring and inference methods.
Job description
In this project, you will develop the next-level seismic inference methods that are tailored for the largest planned experiment at the BULGG lab so far: the ERC Synergy Project Fault Activation and Earthquake Rupture (FEAR) aims to induce a 50m long seismic rupture (magnitude ~0.5) under controlled conditions. The core of this PhD project is to develop and optimise the methods for monitoring:
seismic precursory signals
the "main shock" itself, and
the post-event response of the experimental volume, and to analyse the resulting data products (seismicity catalogues, seismic source descriptions, etc.).
To reach a monitoring system with outstanding performance we will combine supervised deep learning methods with seismic array processing and gradiometry techniques. The developed methods will provide deep seismicity catalogues with very high detection sensitivity and characterisation accuracy, as well as reliable source characteri­sa­tions for larger earthquake ruptures in an in-situ context. Together with the comprehensive short distance observations and the direct fault access the BULGG lab provides, this may allow us to address various fundamental science questions, and to gather the process understand­ing we need to safely operate deep geothermal reservoirs.
Your profile
We are seeking an enthusiastic and motivated young scientist with a knack for quantitative problem solving, coding and for working with large data sets. The position requires a Master's degree in Earth Sciences, Physics, Applied Mathematics, Engineering or a related discipline. You should have an interest in developing outstanding data processing and coding skills in common scientific languages such as Python or Matlab; candidates with advanced coding abilities will be preferred. Importantly, working in an underground laboratory means working in a team. The position requires excellent teamwork abilities and communication skills (spoken and written English). You will be expected to develop and implement an independent research agenda, to publish papers in high-level peer reviewed journals, participate in international conferences, and to perform basic teaching assistant duties.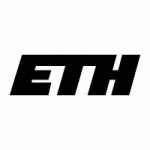 院校简介
苏黎世联邦理工是国际研究型大学联盟、全球大学高研院联盟、IDEA联盟成员,是闻名全球的世界顶尖研究型大学,连续多年位居欧洲大陆高校翘首。
查看院校介绍