项目介绍
If you plan to establish yourself as a scientist or get an excellent background for continuing in industry, and you are looking for the best possible foundation for fulfilling your dreams and ambitions, it is right here in front of you. At DTU Chemical engineering you will break new ground at the absolute forefront of what is possible within soft wearables in the Grand Challenge project WeArAble: https://novonordiskfonden.dk/en/news/major-grant-for-developing-artificial-muscles/
The PhD student will be included in a large project group entailing research groups at EPFL (Neuchatel, CH) and NorthEastern (Boston, US). External stays in the respective research groups will be conducted.
Responsibilities and qualifications
Your overall focus will be to strengthen the department's competences within materials for soft robotics. You will work with nearby colleagues, and with both academic and industrial partners in Denmark as well as abroad. Your primary tasks will be to:
Conduct research on soft silicone materials to be used in various applications
Analyze and conduct experiments on material analysis and material performance.
The ideal candidate holds experience in:
Polymer technology and general characterization of polymers
Synthesis of elastomers, ideally silicone elastomers
Mechanical/dielectric/electro-mechanical characterization
You must have a two-year master's degree (120 ECTS points) or a similar degree with an academic level equivalent to a two-year master's degree.
Approval and Enrolment
The scholarship for the PhD degree is subject to academic approval, and the candidate will be enrolled in one of the general degree programmes at DTU. For information about our enrolment requirements and the general planning of the PhD study programme, please see DTU's rules for the PhD education.
Assessment
The assessment of the applicants will be made by Professor Anne Ladegaard Skov.
We offer
DTU is a leading technical university globally recognized for the excellence of its research, education, innovation and scientific advice. We offer a rewarding and challenging job in an international environment. We strive for academic excellence in an environment characterized by collegial respect and academic freedom tempered by responsibility.
Salary and appointment terms
The appointment will be based on the collective agreement with the Danish Confederation of Professional Associations. The allowance will be agreed upon with the relevant union. The period of employment is 3 years. Starting date is around January 1st 2023. The position is a full-time position.
You can read more about career paths at DTU here.
Further information
Further information may be obtained from Professor Anne Ladegaard Skov, Department of Chemical Engineering, by email: al@kt.dtu.dk
You can read more about the department at www.kt.dtu.dk
If you are applying from abroad, you may find useful information on working in Denmark and at DTU at DTU – Moving to Denmark. Furthermore, you have the option of joining our monthly free seminar "PhD relocation to Denmark and startup "Zoom" seminar" for all questions regarding the practical matters of moving to Denmark and working as a PhD at DTU.
Application procedure
Your complete online application must be submitted no later than 15 September 2022 (Danish time).
Applications must be submitted as one PDF file containing all materials to be given consideration. To apply, please open the link "Apply online", fill out the online application form, and attach all your materials in English in one PDF file. The file must include:
A letter motivating the application (cover letter)
Curriculum vitae
Grade transcripts and BSc/MSc diploma (in English) including official description of grading scale
You may apply prior to ob­tai­ning your master's degree but cannot begin before having received it.
Applications received after the deadline will not be considered.
All interested candidates irrespective of age, gender, race, disability, religion or ethnic background are encouraged to apply.
Technology for people
DTU develops technology for people. With our international elite research and study programmes, we are helping to create a better world and to solve the global challenges formulated in the UN's 17 Sustainable Development Goals. Hans Christian Ørsted founded DTU in 1829 with a clear vision to develop and create value using science and engineering to benefit society. That vision lives on today. DTU has 13,400 students and 5,800 employees. We work in an international atmosphere and have an inclusive, evolving, and informal working environment. DTU has campuses in all parts of Denmark and in Greenland, and we collaborate with the best universities around the world.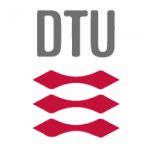 院校简介
丹麦技术大学坐落于北欧丹麦王国-哥本哈根大区,由著名物理学家奥斯特于1829年创建。
查看院校介绍
相关项目推荐
KD博士实时收录全球顶尖院校的博士项目,总有一个项目等着你!