项目介绍
The Animal Physiology and Neurobiology division at KU Leuven offers an international, interdisciplinary, and collaborative environment that opens up unique research opportunities at a campus in the historical center of Leuven (Belgium), a vibrant student city in the heart of Europe. The goal of our basic research is to develop a molecular-to-organismal understanding of animal physiology and behavior and its context-dependency, governed by the nervous and endocrine systems. The Neural Signaling and Circuit Plasticity group in the Animal Physiology and Neurobiology division is headed by Prof. Isabel Beets and investigates the neuronal mechanisms that drive experience-dependent plasticity of animal behaviors. The group's research is aimed at understanding how nervous systems learn and adjust behavior based on experience. Ultimately, this requires an understanding of how specific gene products influence neural circuits to collect and integrate sensory information and control motor outputs over time. To achieve such a reductionist understanding of behavior, we are using the genetically tractable model organism C. elegans that has a small and well-defined nervous system in which individual neurons can be easily monitored and manipulated. We are a friendly and interdisciplinary team embedded in a stimulating international research environment, where we closely interact with the C. elegans labs of Prof. William Schafer, Prof. Liliane Schoofs and Prof. Liesbet Temmerman at the Animal Physiology and Neurobiology division, as well as with other departments at KU Leuven and the Leuven Brain Institute. For more information about the group and the division, please visit: https://bio.kuleuven.be/df/ib and https://bio.kuleuven.be/df/.Website unit
Project
We seek a motivated PhD student to characterize molecular and neuronal pathways that encode sensory experience within neural circuits and exert long-lasting regulatory effects on animal behavior. The ability of the nervous system to adapt behavior to environmental changes, in particular aversive stimuli, is crucial for animal survival. We are particularly interested in the circuit and behavioral changes that occur during long-term aversive or stressful experiences. Neuromodulators, such as neuropeptides, are evolutionarily conserved signaling molecules that play an essential role in steering long-term adaptive behaviors and primarily act through "wireless" signaling between neurons. We have been mapping these signaling pathways, their structure and activity in the compact nervous system of the genetically tractable model organism C. elegans. We are looking for a PhD candidate interested in studying the functional and behavioral implications of the neuromodulatory signaling network activated by aversive experience and its cross-modulatory effects on other sensory responses. This strategy will help you unravel fundamental principles of neuromodulatory signaling in animals, as well as its contributions to behavioral and cross-modal plasticity.
You will be required to independently tackle several issues, whilst keeping up to date with a highly dynamic research field. This project offers the opportunity to perform fundamental neurobiological research while learning to master a multitude of skills and technologies including state-of-the-art neural imaging (calcium and neuromodulatory activity), molecular biology, genetic manipulation of C. elegans, semi-automated acquisition of behavioral plasticity data, and confocal microscopy for cell identifications.
Profile
A Master degree in Biology, Biochemistry, Biomedical Sciences, Biophysics, Bio-engineering or related field (obtained prior to 30/9/2021) is a must.
Applicants must also have a competitive profile to apply for a PhD fellowship with regional and/or international granting agencies.
In addition, you:
are an autonomous colleague and team player
are a creative problem-solver with enthusiasm for research and attention to detail
can clearly communicate your research (results) to other lab members and research partners
have excellent research skills (for a Master level researcher) and a strong interest in genetic and neurobiological methods
are proficient in English
are willing to supervise Bachelor and Master students
are generally curious and willing to learn
have a sense of responsibility and are able to take initiative to improve research
work results-oriented, i.e. you have the focus and abilities to work towards publishable units of scientific findings
Offer
Candidates will work in an interactive and highly international research environment, and will contribute to the team spirit of our young and ambitious research group consisting of several PhD students, postdocs and technicians.
KU Leuven is in the top 5 of world's most innovative universities and offers a stimulating and inclusive research environment where quality, professionalism and equality are encouraged. For more information on the University of Leuven, visit www.kuleuven.be/english.
We offer a full-time PhD student position at the Neural Signaling and Circuit Plasticity group, under supervision of Prof. Isabel Beets. The initial 1-year contract includes an intended extension to fund a 4-year PhD project. For this, good evaluation upon competitive fellowship applications (FWO ranking or good score for relevant others, if applicable, irrespective of the actual outcome) is a prerequisite.
The salary will be in accordance with the University salary scales for doctoral researchers.
Envisaged start date to be agreed upon within the Oct-Dec 2021 bracket.
Interested?
Candidates can apply via the online application tool.
Please provide:- CV- transcript of your study results- your overall ranking in comparison with peers (e.g. top XX% of YY students studying ZZ at your institute, or similar)- motivation letter- a blinded copy of your motivation letter: please limit this document to body text only, and omit name, greeting, and references to gender or nationality (this will be used for selection of candidates)- the names and contact information of 2 senior researchers that are willing to write a recommendation letter if necessary (no letters are to be sent yet)
For more information please contact Prof. dr. Isabel Beets, tel.: +32 16 37 36 97, mail: isabel.beets@kuleuven.be.You can apply for this job no later than August 13, 2021 via the online application toolKU Leuven seeks to foster an environment where all talents can flourish, regardless of gender, age, cultural background, nationality or impairments. If you have any questions relating to accessibility or support, please contact us at diversiteit.HR@kuleuven.be.
录取要求
A Master degree in Biology, Biochemistry, Biomedical Sciences, Biophysics, Bio-engineering or related field (obtained prior to 30/9/2021) is a must.

Applicants must also have a competitive profile to apply for a PhD fellowship with regional and/or international granting agencies. In addition, you:

are an autonomous colleague and team player

are a creative problem-solver with enthusiasm for research and attention to detail

can clearly communicate your research (results) to other lab members and research partners

have excellent research skills (for a Master level researcher) and a strong interest in genetic and neurobiological methods

are proficient in English

are willing to supervise Bachelor and Master students

are generally curious and willing to learn

have a sense of responsibility and are able to take initiative to improve research

work results-oriented, i.e. you have the focus and abilities to work towards publishable units of scientific findings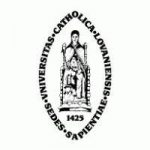 院校简介
鲁汶大学是比利时久负盛名的世界百强名校。
查看院校介绍
相关项目推荐
KD博士收录了全球400所院校的博士项目,总有一个项目等着你!