项目介绍
Function
Are you passionate about Dutch landscapes, and especially how we can safeguard their sustainability in the future? Are you a social scientist with a strong interest in how we can use insights from economics and law to reconcile conflicting objectives, and design policy interventions that facilitate a sustainability transformation?Are you excited about empirical methods and interdisciplinary collaboration? Then this PhD position is the perfect fit for you!
This 4-year fully funded PhD position is part of the Netherlands Organization for Scientific Research (NWO) grant "Climate-production systems and water management" carried out in collaboration with several academic institutions and societal partners in the Netherlands.
Recent extreme weather events have clearly shown that intensive agricultural use, drainage-focused water management, and groundwater extraction endangers present and future agricultural production and environmental quality in Dutch sandy-soil landscapes. These are especially vulnerable as fresh-water supply is limited and soils drain fast. Hence, there is an urgent need for a radical paradigm shift to secure future socio-economic functioning of these landscapes.
The advertised position is part of a major, interdisciplinary research project that develops new propositions of a climate-robust and sustainable (i.e. circular) use of the sandy-soil landscapes of the Netherlands to future-proof their agricultural development and environmental quality. The PhD project will focus on the socio-economic and legal elements of this important theme. Societal actors currently lack the incentives to transform to a climate-robust future, mostly because many landscape functions are valuable to society, but private individuals are not compensated for their provision. Insights on how the design of economic incentive and regulatory systems can unlock a transformation towards climate-robust production systems are urgently needed. Methods related to policy / economic experimentation are central to the work, though the disciplinary breadth of the project allows for flexibility regarding the methods to be used. The project is highly collaborative, using living field labs, and building on existing projects and through partnerships.
Your research project is a joint undertaking by the Environmental Economics and Natural Resources Group (ENR) and the LAW group (LAW) of Wageningen University.
Function Requirements
We ask
We are looking for an enthusiastic, curious, and creative candidate, preferably with
A master's degree (MSc, Mphil, or LLM)  in economics, law, political sciences, environmental sciences or a related field
A keen interest to combine economic and legal perspectives of social-ecological systems
prior experience with, or demonstrable interest in, Dutch water and/or agricultural systems is an advantage
Excellent organizational, communicating and connecting skills;
Interest and ability for collaborating with scientists from other disciplines and stakeholders
A background in quantitative methods and statistical analysis;
Previous experience with one of the following: economic experiments, surveys, spatial modelling, participatory methods, stakeholder interaction, Living Labs, or other co-creative processes
Fluency in spoken and written English and Dutch are required.
Working conditions
You will receive a fully funded PhD (AIO) position, which will mean you will be employed by the Wageningen University.
Wageningen University & Research offers excellent terms of employment. A few highlights from our Collective Labour Agreement include:
study leave and partially paid parental leave;
working hours that can be discussed and arranged so that they allow for the best possible work-life balance;
the option to accrue additional compensation / holiday hours by working more, up to 40 hours per week;
there is a strong focus on vitality and you can make use of the sports facilities available on campus for a small fee;
a fixed December bonus of 8.3%;
excellent pension scheme.
In addition to these first-rate employee benefits, you will receive a fully funded PhD position and you will be offered a course program tailored to your needs and the research team.
The gross salary for the first year is € 2.541,- per month rising to € 3.247,- in the fourth year in according to the Collective Labour Agreements for Dutch Universities (CAO-NU) (scale P). This is based on a full-time working week of 38 hours. We offer a temporary contract for 18 months which will be extended for the duration of the project if you perform well.
There are plenty of options for personal initiative in a learning environment, and we provide excellent training opportunities. We are offering a unique position in an international environment with a pleasant and open working atmosphere.
You are going to work at the greenest and most innovative campus in Holland, and at a university that has been chosen as the " Best University " in the Netherlands for the 17th consecutive time.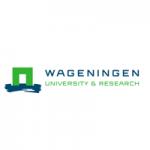 院校简介
瓦格宁根大学是一所以农学著称的世界顶尖研究型高等学府。
查看院校介绍
相关项目推荐
KD博士实时收录全球顶尖院校的博士项目,总有一个项目等着你!