项目介绍
Organisatie
Since its foundation in 1614, the University of Groningen has established an international reputation as a dynamic and innovative university offering high-quality teaching and research. Its 36,000 students are encouraged to develop their own individual talents through challenging study and career paths. The University of Groningen is an international center of knowledge: it belongs to the best research universities in Europe and is allied with prestigious partner universities and networks worldwide.
The Graduate School for the Humanities is the home to all PhD candidates of the Faculty of Arts (circa 250), and is committed to creating and maintaining excellent conditions for PhD research in all fields of the humanities. In addition to organizing local courses, the GSH works closely with 16 national research schools which offer regular courses and seminars by national and international top researchers.
The Centre for Language and Cognition of the University of Groningen (CLCG) is the institutional home for all the linguistic research carried out within the Faculty of Arts. The Computational Linguistics group of CLCG provides a vibrant working atmosphere with state-of-the-art research in all major areas of Natural Language Processing.
Functieomschrijving
Applications are invited for a PhD candidate in the area of Natural Language processing and Conversational Artificial Intelligence (AI).
This position is embedded in the soon-to-be-launched project "Low-Resource Chat-based Conversational Intelligence (LESSEN)", which is funded by the Dutch Research Council (NWO). The project's consortium brings together a diverse set of academic researchers and industrial stakeholders from across The Netherlands. Together, the project partners will develop, implement and evaluate state-of-the-art safe and transparent chat-based conversational AI agents based on state-of-the-art neural architectures (http://lessen-project.nl).
Specifically, the selected PhD candidate will work on multilinguality-related challenges and opportunities, with the goal of enabling the development of conversational agents under data scarcity conditions. Besides enabling knowledge sharing among high- and low-resource languages and language variants, the project aims at empowering chatbots to handle code-switching utterances, which are common in many communities. Possible approaches to achieve this include, among others: (i) applying advanced cross-lingual transfer techniques to different components of a low-resource conversational agent, and (ii) building and evaluating large multilingual language models specialized on conversational data.
This PhD project offers a unique opportunity to work in an international research environment while acquiring valuable teaching experience: the PhD candidate is expected to conduct 0.1 fte teaching per year, during the second, third and fourth year of their appointment.
Functie-eisen
We are looking for a motivated and enthusiastic student with a Master degree in computational linguistics, artificial intelligence, computer science, information science, or related area.
Machine learning skills are mandatory; experience with training and/or designing neural networks for language processing tasks is strongly desired; experience in conversational AI is a plus. Furthermore an excellent knowledge of English and good academic writing skills are essential.
Arbeidsvoorwaarden
In accordance with the Collective Labour Agreement for Dutch Universities, the University of Groningen offers you:
a salary of € 2,541 gross per month in the first year, up to a maximum of € 3,247 gross per month in the final year, based on a full-time position
a holiday allowance of 8% gross annual income
an 8.3% end-of-the-year allowance.
This 1.0 FTE appointment is temporary, for a specified period of four years. The candidate will first be appointed for twelve months. After six months, an assessment will take place of the candidate's results and the progress of the PhD project, in order to decide whether employment will be continued.
You will be enrolled in the Graduate School for the Humanities (GSH) of the Faculty of Arts at the University of Groningen. The GSH offers the organizational infrastructure within which PhD candidates participate in advanced training and supervised research: https://www.rug.nl/research/gradschool-humanities/
You will be carrying out your research in the context of the Computational Linguistics group of the CLCG research institute.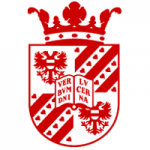 院校简介
格罗宁根大学是荷兰历史第二悠久的大学。
查看院校介绍