项目介绍
Doctor of Musical Arts (DMA) in Composition
The DMA in composition is offered to a limited number of students who demonstrate substantial training in the field and high promise of attainment as composers. Students may work in traditional and/or electronic forms. Breadth is achieved through studies in other branches of music and in relevant fields outside of music, as desirable. In addition to formal coursework and independent study, candidates are required to write a number of works in various forms and to present a public lecture-demonstration based on their final project, a large-scale composition.
Doctor of Philosophy (PhD) in Computer-Based Music Theory and Acoustics
The PhD program in computer-based music theory and acoustics is offered by the Department of Music through the Center for Computer Research in Music and Acoustics (CCRMA, pronounced "karma"). CCRMA is a multidisciplinary facility attracting PhD students from several departments and schools across campus including Computer Science (CS), Electrical Engineering (EE), Mechanical Engineering (ME), and Psychology (PSYCH). While all CCRMA faculty hold positions within the Department of Music, Julius Smith also holds a courtesy appointment in EE which enables him to serve as primary thesis advisor for PhD students in EE. Ge Wang holds a courtesy appointment in CS and, likewise, may serve as a primary thesis advisor for PhDs in CS. [N.B. Application for graduate study is handled by the corresponding home department.]
Doctor of Philosophy (PhD) in Musicology
The first three years of graduate study for graduates in musicology are devoted to completion of required coursework and passage of the qualifying and special area examinations. After the successful defense of the dissertation proposal (incorporated within the special area exam), the student concentrates on research and writing of the dissertation. The dissertation demonstrates the student's ability to work systematically and independently to produce a substantial work of competent scholarship.
Doctor of Philosophy (PhD) in Ethnomusicology
Ethnomusicology at Stanford prepares students to study sound, listening, and musical practices in diverse social and cultural contexts. Intensive training in fieldwork and ethnographic methods as well as critical theory, performance studies, anthropology, and area studies are central to the program. A vital aspect of students' experience is collaboration with historical musicology, composition, EuroAmerican music theory, and creative music-making.
Applications to the above programs may be made directly from a Bachelor's program.
Learn more about the PhD programs in the Stanford Bulletin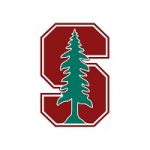 院校简介
斯坦福大学位于美国加州旧金山湾区南部帕罗奥多市境内,临近高科技园区硅谷,是私立研究型大学,全球大学高研院联盟成员。
查看院校介绍
相关项目推荐
KD博士实时收录全球顶尖院校的博士项目,总有一个项目等着你!