项目介绍
Do you want to contribute to top quality medical research?
To be a doctoral student means to devote oneself to a research project under supervision of experienced researchers and following an individual study plan. For a doctoral degree, the equivalent of four years of full-time doctoral education is required.
The research group
The student will be supervised by Dr. Charlotte Hedin (clinical gastroenterology specialist at the Karolinska and PhD) and co-supervised by Dr. Eduardo Villablanca, (a leader in the field of mucosal immunology, with an emphasis in intestinal homeostasis and IBD). Dr. Hedin is currently working at the Karolinska Hospital and has assisted to the creation of the "Chronic inflammation European Gastrointestinal tract: From molecules to treatment" project. Dr. Hedin is leading the clinical projects and have obtained international funding for it.
The doctoral student will be located within the Villablanca group, which is part of the Immunology and Allergy Division at the Department of Medicine, Solna and is located at the Center of molecular Medicine (CMM). The Villablanca lab has available all the equipment necessary for molecular and cellular biology is available. The student will have access to FACS analyzer and sorters, confocal microscopy and all the basic equipment to perform the proposed research. The student will also have access to core facilities and services at the department and SciLifeLab, which include sequencing, imaging, informatics services and animal housing and maintenance. In addition, Dr. Villablanca is the co-director of the single cell RNA sequencing (scRNAseq) core at CMM, taking responsibility in the operation of the Chromium 10X drop-based system. Our group works in an inspiring and interactive research environment at the Karolinska University, Solna and has ongoing collaborative projects with national and international colleagues.
The doctoral student project and the duties of the doctoral student
In this study plan, the student will gain insights into the mechanisms that underlie IBD resolution to identify potential therapeutic strategies that promote intestinal regeneration. This project provides an excellent opportunity to combine clinical and experimental studies to investigate IBD and generate relevant translational knowledge. Methodological techniques are well stablished in collaboration with Dr. Villablanca, and patient recruitment has already started under the supervision of Dr. Hedin.
The student will master experimental models of intestinal inflammation and will acquire a deep understanding of mucosal immunology and bioinformatics. In addition, the student will obtain comprehensive knowledge in molecular biology and microscopy techniques, including analyses of human samples. The student will also acquire a deep knowledge of IBD as well as demonstrate understanding of ethics, project and experimental design, basic bioinformatics analysis and laboratory work. The project includes integration of clinical data of IBD patients' dietary intake, medications, other environmental exposures and body composition with molecular data, giving the student possibility to develop his/her skills in statistical and bioinformatics analyses. Finally, the student will learn in vitro and ex vivo work by using human and mouse organoid culture as well as human specimens. The student is expected to attend international conferences and spend a period abroad (Broad Institute, Boston).
What do we offer?
A creative and inspiring environment full of expertise and curiosity. Karolinska Institutet is one of the world's leading medical universities. Our vision is to pursue the development of knowledge about life and to promote a better health for all. At Karolinska Institutet, we conduct successful medical research and hold the largest range of medical education in Sweden. As a doctoral student you are offered an individual research project, a well-educated supervisor, a vast range of elective courses and the opportunity to work in a leading research group. Karolinska Institutet collaborates with prominent universities from all around the world, which ensures opportunities for international exchanges. You will be employed on a doctoral studentship which means that you receive a contractual salary. Employees also have access to our modern gym for free and receive reimbursements for medical care.
Eligibility requirements for doctoral education
In order to participate in the selection for a doctoral position, you must meet the following general (A) and specific (B) eligibility requirements at latest by the application deadline.
It is your responsibility to certify eligibility by following the instructions on the web page Entry requirements (eligibility) for doctoral education.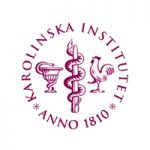 院校简介
卡罗林斯卡医学院,是瑞典著名的医学院,也是世界医学排名前十的医学院之一。
查看院校介绍
相关项目推荐
KD博士实时收录全球顶尖院校的博士项目,总有一个项目等着你!