项目介绍
The PARASOL consortium groups 6 Universities: TU Eindhoven (NL), University of Twente (NL), KU Leuven (BE), Tomáš Baťa University (CZ), University of York (UK) and Universitat Politècnica de Catalunya (ES). Together, these universities have a proven track record in the management of Electromagnetic Interference (EMI), Material Engineering, Sustainability Management, and System-Safety Engineering, and are the leaders in their field in Europe. 16 Industrial Partners are completing the Doctoral Network, and represent the complete life cycle of (future) shielding solutions dedicated to Mobility: starting with development of innovative materials (DSM, Dycomet), design and packaging of integrated chips and power switches (NXP, CITC, Dynex), interconnects and cables design (Ferristorm, Radiotechnika, Schlegel) and, to ensure completeness of the training program, all means of transport with cars (Jaguar-Land-Rover, Ford, Lotus), trains (Siemens), planes (NLR, Evektor) and ships (Thales). This PhD project will be performed in the Soft Matter Rheology and Technology (SMaRT) section in the Chemical Engineering Department at KU Leuven under the supervision of Prof. Ruth Cardinaels. The research in the SMaRT group is mostly of experimental nature and aims at designing methodologies for intelligent process or product (formulation) design using so-called "complex fluids" or "soft matter". Extensive state-of-the-art and home-built experimental facilities for the characterization of mechanical properties in the liquid state (bulk as well as interfacial rheology), combined with various techniques to characterize microstructure development during flow are available. Moreover, the lab is equipped with all major types of commercial 3D printing devices as well as several in-house adapted devices. Dielectric and electromagnetic properties can be characterized in the low frequency as well as high frequency region. Website unit
Project
The increasing miniaturization and integration of multiple components in electronic devices and the abundance of wireless technologies has led to an explosion of the amount of electromagnetic waves and corresponding cross-talk. Therefore, there is a large need for efficient electromagnetic shielding materials. For many applications, polymers have substantial advantages as compared to other materials, e.g. they are light-weight, flexible, easy to process and corrosion-resistant. However, pure polymers are transparent to electromagnetic waves. Adding conductive and magnetic particles in polymers results in polymer nanocomposites with a large potential as flexible, easy-to-process and efficient electromagnetic shielding materials. However, the performance of the generated materials depends not only on the intrinsic material properties but also on their distribution within the material. The present research project is about investigating the potential of cold spraying and other spraying/coating techniques for the generation of EM shielding coatings on polymers. Spray formulations will be developed that optimally balance superior electromagnetic shielding performance with durability during mechanical and thermal loading, good scratch resistance and adhesion as well as enable a sustainable end-of-use option. Tailoring of the rheological properties will be essential to ensure formation of high-quality coatings.
Profile
– You are recently graduated or will soon graduate with a master degree in materials science, chemical engineering, physics or a related discipline.
– You have excellent analytical skills, high grades and you are a creative and critical thinker.
– You are highly motivated to start your career in research and to pursue a PhD degree during a four year research period.
– You have prior experience in experimental research obtained during project or thesis work, preferably in the area of soft matter, rheology, coating and spraying, polymers, suspensions or electromagnetic characterization.
– You are able to report your progress in an accurate and timely fashion.
– You have excellent communication skills, with fluency in both written and spoken English.
– You are open for collaboration with the other team members.
– Supported researchers must be doctoral candidates, i.e. not already in possession of a doctoral degree at the date of the recruitment.
– Conditions of international mobility of researchers: researchers are required to undertake trans-national mobility (i.e. move from one country to another) when taking up the appointment. Hence, at the time of selection by the host organisation, researchers must not have resided or carried out their main activity (work, studies, etc.) in the country of their host organisation for more than 12 months in the 3 years immediately prior to their recruitment. Short stays, such as holidays, are not taken into account.
Offer
– Full-time PhD position with a competitive salary and additional benefits such as health insurance, access to university sports facilities, etc.
– The opportunity to work and live in one of the most innovative universities and cities in Europe. Leuven is located 20 min from Brussels, in the centre of Europe.
– International working environment and possibility to present your work on international conferences.
– Your research will form part of the Marie-Skłodowska-Curie Doctoral Network "PARASOL – European Doctoral Network for Safe and Sustainable ElectroMagnetic Shielding Solutions for Mobility", involving a consortium of 6 universities and 16 industrial partners employing12 PhD students to work on the development of safe and sustainable electromagnetic shielding solutions.
– Your research will be embedded in a world-renowned research group consisting of 5 faculty members active in the area of soft matter rheology and technology (SMaRT group).
– A state-of-the-art experimental infrastructure.
– To support you during your PhD and to prepare you for the rest of your career, you will participate in the Arenberg Doctoral School doctoral training program (Doctoral Training – Arenberg Doctoral School (kuleuven.be)).
– Each of the 12 PARASOL Doctoral Researchers will be trained to work in multi-disciplinary and multi-cultural teams, with a new mindset tuned towards the inclusion of the Safe and Sustainable-by-Design (SSbD) framework – a holistic approach that integrates the safety, circularity, energy efficiency and functionality of materials, products, and processes throughout their lifecycle – into the design of innovative shielding solutions for mobility.
Interested?
Candidates can apply by submitting their CV, motivation letter and grade lists. Please also include the names and contact details of at least two senior researchers that are willing to write a letter of recommendation upon request. Please DO NOT apply through the KU Leuven online application tool, but apply via the recruitment page of the PARASOL network: https://recruitment.parasol-project.eu/ and indicate your interest for position DR1. Due to the central screening procedure, only online applications received via that website can be considered. The application deadline is 30 September 2022. Applications will be screened when received and first round interviews will preferably take place before 1 October 2022. Notification of the preselection for the recruitment event will be given by mid October 2022. Notification of acceptance for the position will be sent out by mid November 2022. Expected starting date of the PhD project is early 2023. An extensive explanation of the recruitment procedure is available on the above-mentioned website.
For more information please contact Prof. dr. ir. Ruth Cardinaels, tel.: +32 16 32 16 88, mail: ruth.cardinaels@kuleuven.be.You can apply for this job no later than September 30, 2022 via the online application toolKU Leuven seeks to foster an environment where all talents can flourish, regardless of gender, age, cultural background, nationality or impairments. If you have any questions relating to accessibility or support, please contact us at diversiteit.HR@kuleuven.be.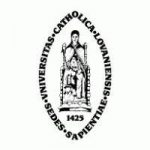 院校简介
鲁汶大学是比利时久负盛名的世界百强名校。
查看院校介绍
相关项目推荐
KD博士实时收录全球顶尖院校的博士项目,总有一个项目等着你!