项目介绍
The Department of Microbial and Molecular Systems (M²S) of the KU Leuven is looking for a motivated pre-doctoral or postdoctoral researcher to take part in a research program concerning the molecular understanding of bacteriophage infection dynamics.
Project
Co-evolution has led to utterly intricate interactions and associations between phages and their bacterial hosts. While much is known on intracellular molecular host-subversion mechanisms that are mounted when a phage enters a host cell, less is known about the possible transmission strategies elaborated by phages and serving their spread through or even co-existence with the host population. In this research we will use analytical genetics and live cell biology approaches to dissect such strategies.
Profile
The applicant should either hold a PhD degree, or a degree that formally qualifies her/him to enter the PhD program of the Leuven Arenberg Doctoral School (http://set.kuleuven.be/phd/). An outspoken interest in bacterial and phage biology, molecular biology, cell biology and analytical genetics, together with advanced command of both spoken and written English is mandatory.
Offer
A full time PhD or Postdoc position is offered. Detailed employment conditions will be shared upon contact.
Interested?
Applicants should upload a detailed Curriculum Vitae together with a concise letter of motivation via the online application tool.
For more information please contact Prof. dr. ir. Abram Aertsen (abram.aertsen@kuleuven.be).You can apply for this job no later than December 12, 2021 via the online application toolKU Leuven seeks to foster an environment where all talents can flourish, regardless of gender, age, cultural background, nationality or impairments. If you have any questions relating to accessibility or support, please contact us at diversiteit.HR@kuleuven.be.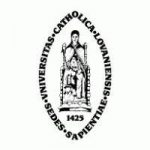 院校简介
鲁汶大学是比利时久负盛名的世界百强名校。
查看院校介绍
相关项目推荐
KD博士实时收录全球顶尖院校的博士项目,总有一个项目等着你!