项目介绍
Cloudbursts are expected to increase in frequency and intensity in the coming years, leading to increases in urban pluvial flooding. However, the understanding of spatial and temporal properties of such extreme rainfall events is still incomplete. The PhD scholar will be an important part of a team of researchers from the Danish Meteorological Institute (DMI) and the Technical University of Denmark (DTU) that explores different types of rainfall observations and output from climate models using statistical and machine learning methods. The position is an integral part of the National Centre for Climate Research (NCKF) at DMI as well as the research group on Urban Water at DTU. Both groups have been active in the field of understanding properties of precipitation for decades and have good experiences with collaborating on e.g. joint PhDs. The position must be filled in 2021.
Responsibilities and qualifications
Measuring precipitation is surprisingly difficult, and to complicate matters further, the properties of extreme rainfall are quite different from more frequent, moderate rainfall. The main data types to be analyzed and compared are
Point rainfall in a variety of temporal resolutions from rain gauges
High-resolution weather radar
Very-high-resolution numerical climate models.
The purpose of the PhD study is to explore these data types in order to improve understanding of statistical properties of extreme precipitation and its geographical distribution. The key method is expected to be a selection of statistical models and machine learning algorithms. Hence, the following qualifications will be taken into account when assessing candidates:
Strong theoretical background and hands-on experience in statistics or machine learning is required
Relevant programming experience is required
Communication skills in English, both in writing and oral presentation
Experience with scientific writing is an advantage
An open-minded approach to working in multidisciplinary and multinational teams is expected
The successful candidate will have an office space at both DMI and DTU and is expected to spend substantial time at both institutions. Time will be allocated for teaching or other mandatory work, as well as for participating in relevant education.
You must have a two-year master's degree (120 ECTS points) in hydrology, statistics or machine learning or a similar degree with an academic level equivalent to a two-year master's degree.
Approval and Enrolment
The scholarship for the PhD degree is subject to academic approval, and the candidate will be enrolled in one of the general degree programmes at DTU. For information about our enrolment requirements and the general planning of the PhD study programme, please see the DTU PhD Guide.
Assessment
The assessment of the candidates will be made by scientific staff at both DMI and DTU Environment.
We offer
DTU is a leading technical university globally recognized for the excellence of its research, education, innovation and scientific advice. We offer a rewarding and challenging job in an international environment. We strive for academic excellence in an environment characterized by collegial respect and academic freedom tempered by responsibility.
Salary and appointment terms
Starting date is in December 2021 and you will be employed at DTU. The appointment will be based on the collective agreement with the Danish Confederation of Professional Associations. The allowance will be agreed upon with the relevant union. The period of employment is 3 years.
You can read more about career paths at DTU here.
Further information
Further information may be obtained from Professor Karsten Arnbjerg-Nielsen, karn@env.dtu.dk.
You can read more about the Department of Environmental Engineering at www.env.dtu.dk
If you are applying from abroad, you may find useful information on working in Denmark and at DTU at DTU – Moving to Denmark.
Application procedure
Your complete online application must be submitted no later than 5 October 2021 (Danish time).
First round of interiews are expected to be held in week 41.
Applications must be submitted as one PDF file containing all materials to be given consideration. To apply, please open the link "Apply online", fill out the online application form, and attach all your materials in English in one PDF file. The file must include:
A letter motivating the application (cover letter)
Curriculum vitae
Grade transcripts and BSc/MSc diploma
Excel sheet with translation of grades to the Danish grading system (see guidelines and Excel spreadsheet here)
You may apply prior to ob­tai­ning your master's degree but cannot begin before having received it.
All interested candidates irrespective of age, gender, race, disability, religion or ethnic background are encouraged to apply.
录取要求
You must have a two-year master's degree (120 ECTS points) in hydrology, statistics or machine learning or a similar degree with an academic level equivalent to a two-year master's degree.

Strong theoretical background and hands-on experience in statistics or machine learning is required

Relevant programming experience is required

Communication skills in English, both in writing and oral presentation

An open-minded approach to working in multidisciplinary and multinational teams is expected
申请亮点
Experience with scientific writing is an advantage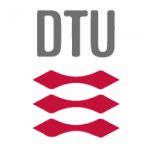 院校简介
丹麦技术大学坐落于北欧丹麦王国-哥本哈根大区,由著名物理学家奥斯特于1829年创建。
查看院校介绍
相关项目推荐
KD博士收录了全球400所院校的博士项目,总有一个项目等着你!