项目介绍
Job description
Marine hydroelasticity investigates how vibrations of marine structures (both ships and floating platforms) interact with the hydrodynamic loading from the sea. Current methods can solve most linear problems efficiently, and the focus has shifted to nonlinear cases. For example, when large and stiff cargo (such as a stack of containers, large pieces of machinery or even entire platforms) is loaded on the ship, the contact between the two flexible bodies cannot be resolved with linear solvers.
The aim of this PhD project is to develop and validate a method that can resolve fluid-structure interaction with structural nonlinearities. This will be achieved by combining methods from nonlinear structural dynamics and a strong coupling with existing linear hydrodynamic solvers.
We are looking for an enthusiastic PhD candidate to be the main developer of the numerical tools that will allow us to better understand these challenges. The outcomes of this project will be disseminated to the scientific community and to a general audience through presentations at (inter-)national conferences and through publications in peer-reviewed journals. Additionally, the candidate is expected to take part in educational activities within the department (for example, assist in teaching or supervise master thesis work).
The PhD candidate will be supervised jointly by Dr. A. Grammatikopoulos from the Ship & Offshore Structures section, department of Maritime Engineering at Delft University of Technology. You will be part of a growing lab of researchers working on dynamics and nonlinear mechanics.
Requirements
We are looking for a highly motivated candidate to conduct doctoral research focusing on marine hydroelasticity including structural nonlinearities.
Your description should fit most of the below qualities:
You hold or are about to obtain a MSc degree in maritime engineering, mechanical engineering, aerospace engineering, or similar.
You have a strong interest in structural vibration & fluid-structure interaction and want to study these topics in a maritime engineering context.
You have a background in structural mechanics (ideally structural vibration).
You demonstrate a good level of programming skills and are flexible about learning new programming languages, if necessary.
You enjoy building your own scripts to solve engineering problems without relying on commercial software.
You are creative, take initiative, and enjoy working independently.
You are research-oriented, inherently curious, versatile, and a fast learner.
You are good at focusing on the important aspects of a real-life problem to model it in a simplified manner.
You enjoy presenting your work to others and having constructive discussions about scientific topics.
You have good communication skills and are fluent in both written and spoken English*.
Any of the below is considered an advantage:
Experience with vibration of continuous systems
Experience with nonlinear (structural) dynamics
Experience scripting numerical methods for structural mechanics (e.g. finite difference schemes)
Please highlight your specific skills for this position explicitly in your motivation letter.
Motivation letters that do not address any of these requirements will not be considered.
*Doing a PhD at TU Delft requires English proficiency at a certain level to ensure that the candidate is able to communicate and interact well, participate in English-taught Doctoral Education courses, and write scientific articles and a final thesis. For more details please check the Graduate Schools Admission Requirements.
Conditions of employment
Doctoral candidates will be offered a 4-year period of employment in principle, but in the form of 2 employment contracts. An initial 1,5 year contract with an official go/no go progress assessment within 15 months. Followed by an additional contract for the remaining 2,5 years assuming everything goes well and performance requirements are met.
Salary and benefits are in accordance with the Collective Labour Agreement for Dutch Universities, increasing from € 2443 per month in the first year to € 3122 in the fourth year. As a PhD candidate you will be enrolled in the TU Delft Graduate School. The TU Delft Graduate School provides an inspiring research environment with an excellent team of supervisors, academic staff and a mentor. The Doctoral Education Programme is aimed at developing your transferable, discipline-related and research skills.
The TU Delft offers a customisable compensation package, discounts on health insurance and sport memberships, and a monthly work costs contribution. Flexible work schedules can be arranged. For international applicants we offer the Coming to Delft Service and Partner Career Advice to assist you with your relocation.
TU Delft (Delft University of Technology)
Delft University of Technology is built on strong foundations. As creators of the world-famous Dutch waterworks and pioneers in biotech, TU Delft is a top international university combining science, engineering and design. It delivers world class results in education, research and innovation to address challenges in the areas of energy, climate, mobility, health and digital society. For generations, our engineers have proven to be entrepreneurial problem-solvers, both in business and in a social context. At TU Delft we embrace diversity and aim to be as inclusive as possible (see our Code of Conduct). Together, we imagine, invent and create solutions using technology to have a positive impact on a global scale.
Challenge. Change. Impact!
Faculty Mechanical, Maritime and Materials Engineering
The Faculty of 3mE carries out pioneering research, leading to new fundamental insights and challenging applications in the field of mechanical engineering. From large-scale energy storage, medical instruments, control technology and robotics to smart materials, nanoscale structures and autonomous ships. The foundations and results of this research are reflected in outstanding, contemporary education, inspiring students and PhD candidates to become socially engaged and responsible engineers and scientists. The faculty of 3mE is a dynamic and innovative faculty with an international scope and high-tech lab facilities. Research and education focus on the design, manufacture, application and modification of products, materials, processes and mechanical devices, contributing to the development and growth of a sustainable society, as well as prosperity and welfare.
Click here to go to the website of the Faculty of Mechanical, Maritime and Materials Engineering. Do you want to experience working at our faculty? This video will introduce you to some of our researchers and their work.
Additional information
For technical questions regarding this position, please contact Apostolos Grammatikopoulos (A.Grammatikopoulos@tudelft.nl).
For more information about the application procedure, please contact Nathalie van Benthem, HR advisor (Application-3ME@tudelft.nl).
Application procedure
Are you interested in this vacancy? Please apply by 30 September 2022 via the application button and upload:
a detailed curriculum vitae that explicitly states your educational record, recent major achievements, and list of publications (if any),
a separate motivation letter stating why the proposed research topic interests you and how your background fits the description provided,
the names of two persons (and your relationship to them) who could be contacted for a reference and any other information that might be relevant to your application,
(optional) additional supporting documents, such as academic transcripts from your previous degree(s) or examples of your writing.
The motivation letter and other application material is taken as evidence of your writing skills and your ability to make convincing logical arguments. They should, therefore, be used as an opportunity to demonstrate these skills by explaining why you would be a good fit for the position.
The starting date is negotiable based on the candidate's availability, but the project is expected to start before the end of 2022.
A pre-employment screening can be part of the selection procedure.
You can apply online. We will not process applications sent by email and/or post.
Acquisition in response to this vacancy is not appreciated.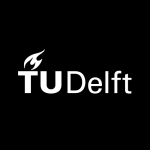 院校简介
代尔夫特理工大学是荷兰历史最悠久、规模最大、综合实力最强的理工大学,系欧洲顶尖工科联盟IDEA联盟成员。
查看院校介绍
相关项目推荐
KD博士实时收录全球顶尖院校的博士项目,总有一个项目等着你!