项目介绍
The PhD student will be positioned in the department of Microbial and Molecular Systems (M2S) at the Centre of Microbial and Plant Genetics (CMPG). In addition, there will be strong links to the Biology department, specifically the Division Ecology, Evolution and Biodiversity Conservation (EEBC). Research at CMPG focuses on fundamental aspects of (micro)biology and their biotechnological applications, with active researchers in the fields of microbial evolution and ecology, beneficial and pathogenic microbe-host interactions, antimicrobials, probiotics, biofilms, fermentation and biofuels, plant protection and embryogenesis. Research at EEBC focuses on various aspects of ecology and evolution, including socio-ecology and social evolution, aquatic ecology and conservation, evolutionary genomics, and plant population biology and conservation. The student in the advertised position will mostly be studying questions of microbial evolution, topics that are most directly related to research at CMPG, but much overlap in research interests exists in the EEBC (for example, questions revolving around adaptation to uncertain environments). Since the main supervisor (Prof. van den Berg) is part of both these departments, the student will be embedded in a group with researchers that work on both sides.Website unit
Project
We offer an interdisciplinary PhD position at the University of Leuven (Belgium). The research will concern mathematical and/or computational modelling of microbial evolution in changing and uncertain environments, and will be mainly supervised by Prof Piet van den Berg and co-supervised by Prof Jan Michiels. This set-up ensures close supervision on the modelling part (Prof van den Berg) but also the direct involvement of a world class experimental evolution lab (Prof Michiels), both to direct attention to the most relevant research questions and to test model predictions.
Research questions include (but are not limited to):
How do environmental change and uncertainty affect the evolutionary response to antibiotic stress in bacteria (i.e. evolution of resistance vs persistence)?
Do different genetic backgrounds make some evolutionary responses to environmental change and uncertainty more likely than others?
The position is relatively flexible – the course of the project can to a reasonable extent be adapted to the interests and background of the candidate.
Profile
MSc in Biology or a related field
Experience with theoretical modelling and/or systems biology
Capacity for creative and critical thinking and strong motivation to work on evolutionary questions
Offer
Full time position, Standard Belgian PhD salary.Three yeas of funding are currently secured for this position – the student will be asked to apply for FWO PhD funding
Interested?
For more information please contact Prof. dr. Piet van den Berg, mail:piet.vandenberg@kuleuven.beYou can apply for this job no later than November 08, 2021 via the online application toolKU Leuven seeks to foster an environment where all talents can flourish, regardless of gender, age, cultural background, nationality or impairments. If you have any questions relating to accessibility or support, please contact us at diversiteit.HR@kuleuven.be.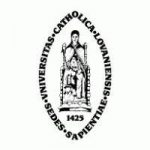 院校简介
鲁汶大学是比利时久负盛名的世界百强名校。
查看院校介绍
相关项目推荐
KD博士收录了全球400所院校的博士项目,总有一个项目等着你!