项目介绍
Function
Do you want to pursue a PhD in mathematical or computational biology? Are you interested in microbial communities and their spatial structure? And do you have a strong drive to collaborate with experimental biologists? Then we are looking for you!
The Functional Agricultural Biodiversity (FAB) consortium consists of a group of young staff members from different groups of the Plant Sciences Group at Wageningen University. The aim of this consortium is to provide an integrated systems understanding of intercropping: the agricultural practice in which multiple crop species are grown together in the same field. Intercropping can increase plant yields and resistance to pathogens, while also maintaining a higher biodiversity above ground and in the soil. The practice is hence a possible way to improve sustainable agriculture. Within the FAB consortium, three PhD candidates will explore the role of biodiversity in intercropping from different angles, focusing on (1) plant-plant interactions and the role of plant genetic diversity, (2) the role of the soil microbiome and its spatial distribution, (3) the development of models of the microbial communities.
The latter (and potentially your) project will focus on how microbial communities are shaped and function in intercropping systems. Spatial structure is expected to play a key role because of the different environments microbes experience around the roots of the different crops. You will develop mathematical models to study the spatial distribution and stability of microbial communities under different conditions, thus developing new theory of soil microbial community ecology. You will furthermore integrate the models with experimental data generated by other members of the FAB consortium, aiming to understand and predict microbial community assembly and functioning in intercrops.
The project is co-supervised by Hilje Doekes (Laboratory of Genetics, GEN) and Eric Siero (Applied Mathematics group, MAT) and overseen by Duur Aanen (GEN) and Peter van Heijster (MAT). Your work will be embedded within these groups as well as in the FAB consortium, allowing you to build a strong network within Wageningen University. You will furthermore join the graduate school for Production Ecology & Resource Conservation which offers PhD training and other activities, see: https://www.pe-rc.nl
Function Requirements
A successfully completed MSc degree in mathematical biology, computational biology, applied mathematics, or a related field;
Experience with at least one programming language or mathematical software package (e.g., C, python, Matlab, …);
Affinity with microbial ecology and spatial modelling;
Strong interest in interdisciplinary collaboration;
You have a very good level of oral and written English. You are required to show us a certification of English skills. For more information about the required level please take a look at: https://www.wur.nl/en/Education-Programmes/PhD-Programme/English-language-requirements.htm;
You meet all the entry requirements of the WUR PhD programme.
Working conditions
We offer a four-year (1+3 years) PhD position (full-time, 38 hours per week).
Wageningen University & Research offers excellent terms of employment. A few highlights from our Collective Labour Agreement include:
sabbatical leave, study leave, and paid parental leave;
working hours that can be discussed and arranged so that they allow for the best possible work-life balance;
the option to accrue additional holiday hours by working more, up to 40 hours per week;
there is a strong focus on vitality and you can make use of the sports facilities available on campus for a small fee;
a fixed December bonus of 8.3%;
excellent pension scheme.
In addition to these first-rate employee benefits, you will of course receive a good salary. We offer a competitive gross salary of €2.434,= in the first PhD year and € 3.111,= at the end for a full-time working week of 38 hours, in accordance with the Collective Labour Agreements for Dutch Universities (CAO-NU) (scale P).
Wageningen University & Research encourages internal advancement opportunities and mobility with an internal recruitment policy. There are plenty of options for personal initiative in a learning environment, and we provide excellent training opportunities. We are offering a unique position in an international environment with a pleasant and open working atmosphere.
You are going to work at the greenest and most innovative campus in Holland, and at a university that has been chosen as the "Best University" in the Netherlands for the 16th consecutive time.
Coming from abroad
Wageningen University & Research is the university and research centre for life sciences. The themes we deal with are relevant to everyone around the world and Wageningen, therefore, has a large international community and a lot to offer to international employees. Applicants from abroad moving to the Netherlands may qualify for a special tax relief, known as the 30% ruling. Our team of advisors on Dutch immigration procedures will help you with the visa application procedures for yourself and, if applicable, for your family.
Feeling welcome also has everything to do with being well informed. Wageningen University & Research's International Community page contains practical information about what we can do to support international employees and students coming to Wageningen. Furthermore, we can assist you with any additional advice and information about helping your partner to find a job, housing, schooling, and other issues.
Contact information
For more information about this function, please contact Hilje Doekes (hilje.doekes@wur.nl).
For more information about the procedure, please contact vacaturemeldingen.psg@wur.nl
General information about the Laboratory of Genetics can be found at: https://www.wur.nl/en/Research-Results/Chair-groups/Plant-Sciences/Laboratory-of-Genetics.htm
General information about the Applied Mathematics group can be found at: https://www.wur.nl/en/Research-Results/Research-Institutes/plant-research/biometris/Expertise-Areas/Applied-Mathematics-for-the-Life-Sciences.htm
Do you want to apply?
You can apply directly using the apply button on the vacancy page on our website which will allow us to process your personal information with your approval.
This vacancy will be listed up to and including November 7, 2021.
In this first round please only send your resume and motivation letter. Any other documents will not be taken into consideration at this stage.
Equal opportunities
Wageningen University & Research (WUR) employs a large number of people with very different backgrounds and qualities, who inspire and motivate each other. We want every talent to feel at home in our organisation and be offered the same career opportunities. We therefore especially welcome applications from people who are underrepresented at WUR. For more information please go to our inclusivity page. A good example of how WUR deals with inclusiveness can be read on the page working at WUR with a functional impairment.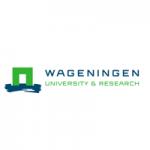 院校简介
瓦格宁根大学是一所以农学著称的世界顶尖研究型高等学府。
查看院校介绍
相关项目推荐
KD博士收录了全球400所院校的博士项目,总有一个项目等着你!