项目介绍
Function
Do you have a background in Hydrology, Earth and Environment, Civil Engineering or a related field? Are you fascinated by fate and transport modelling, pollution monitoring and water quality management? Are you interested in applied science with relevance for policy development? And do you want to contribute to solving the 'plastic problem'? Then, read on because you might be our ideal candidate!
As PhD candidate you will focus on developing and validating a suite of transport-fate models for microplastics encompassing different spatial scales: from riverine to regional multimedia. Main tasks are:
To develop a harmonized emission modelling approach, which includes the major microplastics sources, such as TWP and abrasion of macroplastics. Here, the role of macroplastics as a significant source of secondary microplastics is of particular interest.
To further develop a screening-level multimedia model to translate emissions into quantified fluxes between compartments, their relative importance and the relative importance (sensitivity) of the underlying parameters. This includes fluxes to and from the soil compartment and atmospheric deposition.
To further develop a spatio-temporal riverine microplastic transport model, taking the afore­mentioned emissions and fluxes into account. The model further takes into account processes such as agglomeration, settling/resuspension, biofilm formation, influences of wind and flow as well as particle characteristics, i.e. microplastic size, shape and density.
To quantify implications for exposure and ecological risks, and to integrate the findings into policy goals and policy options.
The research is embedded within the chair Aquatic Ecology and Water Quality Management (AEW – WUR), which is led by Prof. dr. Bart Koelmans, and (half of the time) within the National Institute for Public Health and the Environment (RIVM). Besides by prof Koelmans, you will be co-supervised by dr. ir. Joris Quik (RIVM)  and ir Merel Kooi (WUR). More info on our projects can be found here.
Function Requirements
a successfully completed MSc degree in Water Quality modelling, Hydrology, Earth and Environment or equivalent, with interest in plastic pollution, environmental quality, ecological risks, and applied science for policy advice.
excellent English language proficiency (a minimum of CEFR C1 level). For more information about this proficiency level, please visit our special language page
experience with and strong interest in numerical water quality or environmental modelling and systems analysis (either through work experience or specialization during your M.Sc)
demonstrable experience with and strong interest in computer programming (e.g. python, R, matlab) and strong mathematical skills (either through work experience or specialization during your M.Sc)
strong collaborative skills
excellent communication and writing skills (both in English, in order to conduct research in close interaction with international partners and partners in the Netherlands and to communicate the results to an international audience). Command of the Dutch language is a plus but not required.
Working conditions
Wageningen University & Research offers excellent terms of employment. A few highlights from our Collective Labour Agreement include:
sabbatical leave, study leave, and partially paid parental leave;
working hours that can be discussed and arranged so that they allow for the best possible work-life balance;
the option to accrue additional compensation / holiday hours by working more, up to 40 hours per week;
there is a strong focus on vitality and you can make use of the sports facilities available on campus for a small fee;
a fixed December bonus of 8.3%;
excellent pension scheme.
In addition to these first-rate employee benefits, you will receive a fully funded PhD position and you will be offered a course program tailored to your needs and the research team.
The gross salary for the first year is € 2.443,- per month rising to € 3.122,- in the fourth year in according to the Collective Labour Agreements for Dutch Universities (CAO-NU) (scale P). This is based on a full-time working week of 38 hours. We offer a temporary contract for 18 months which will be extended for the duration of the project if you perform well.
There are plenty of options for personal initiative in a learning environment, and we provide excellent training opportunities. We are offering a unique position in an international environment with a pleasant and open working atmosphere. You are going to work at the greenest and most innovative campus in Holland, and at a university that has been chosen as the "Best University" in the Netherlands for the 17th consecutive time.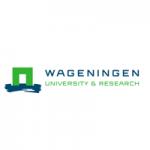 院校简介
瓦格宁根大学是一所以农学著称的世界顶尖研究型高等学府。
查看院校介绍