项目介绍
Function
Are you a highly driven and an extremely curious person loving interdisciplinary Science? Do you have an MSc degree in Physics, Chemistry or Molecular Life Science with focus on Biosciences? That makes a match!
We are looking for a PhD student (AIO) with great interest in applied physics, chemistry and in pushing the boundaries and capabilities of modern microscopy, nanoscale chemical imaging and spectroscopy in order to allow new discoveries on biomolecular phenomena at the base of life and disease.
During this Project, the PhD will work two-folds on: i) the development and application of Atomic Force Microscopy (AFM) based mechanical and spectroscopic modes; ii) the interdisciplinary application of these methods to solve fundamental problems in Chemistry and Biology. The first objective will focus on high resolution AFM and the development of the capabilities and sensitivity of infrared nanospectroscopy (AFM-IR) in air and native liquid environment at the single molecule scale. The second objective will focus on demonstrating that these new technological advances allow to answer unsolved and puzzling questions in biosciences, such as unraveling the physical chemical determinants of protein condensation and aggregation in food, cell function and malfunction.
The PhD will work in the laboratory of Nanoscale Microscopy and Spectroscopy (NMS) lead by Dr. Ruggeri, which is part of the chair groups of Organic Chemistry and Physical Chemistry. The PhD will work in team with another PhD that will focus on applied Chemistry for the nanoscale chemical characterisation of functional polymeric materials. The PhD will have access to a unique, cutting-edge and world-leading laboratory of scanning probe microscopy, including several high-resolution AFMs and AFM-IR systems. This cutting-edge facility in combination with the interdisciplinary backgrounds of the 2 PhD projects will assure the successful development of the project.
This PhD position opening is also placed in the frame of the collaboration between Dr. Ruggeri, Wageningen University and Bruker Nano Surface (USA), which will provide fundamental engineering support to develop nanoscale infrared spectroscopy. The PhD will have thus the opportunity to work at the interface between Research and Technology Development in Industry.
Working conditions
We offer you a temporary position for a period of 1.5 years with extension of 2.5 years after successful evaluation. Gross salary per month € 2395,- in the first year rising up to € 3061,- per month in the fourth year.
In addition we offer:
8% holiday allowance and 8.3% fixed-year allowance;
excellent training opportunities and secondary working conditions;
an excellent pension scheme via ABP;
232 holiday hours, the ability to purchase and good supplementary leave arrangements and an individualized model to compose part of your working conditions and a bicycle plan;
sports facilities available on campus which can be used against a small fee;
good (study) leave arrangements.
Wageningen University & Research stimulates internal career opportunities and mobility with our internal recruitment policy. There are ample opportunities for personal initiative in a learning environment. With us you get a versatile job in an international environment with a pleasant and open working atmosphere.
Contact information
For more information about this function you can contact Dr. F.S. Ruggeri, via email: Simone.Ruggeri@wur.nl.
For more information about the procedure you can contact Mrs. Nicole de Vries, HR advisor, e-mail: Nicole.devries@wur.nl, telephone number +31 317 485 677.
Do you want to apply?
This can be done directly via the application button at the vacancy on our website so that we can process your personal data with your permission. This vacancy is open until March 16th 2021.
录取要求
You have an MSc degree (or equivalent) in Physics, Chemistry or Molecular Life Sciences with focus in Bioscience and/or Bio-Nanotechnology;

you have a strong background and solid hands-on experience in experimental physics, signal and data processing, statistical analysis, and a strong interest (or preferentially experience) in scanning probe microscopy and spectroscopy;

you must have a deep understanding of Physics and interest in behaviour of biological molecules in order to be able to study their structure-activities relationship;

you have a deep interest in applying physical methods to complex systems and enjoy working in a highly multidisciplinary, dynamic and collaborative environment and open to communicate to a language that is comprehensible to broad public and scientific audience;

you aim to excel, and your biggest talents are creativity, persistence and being inquisitive. Your affinity for the collaborative nature of the project, and good written and oral communication skills in English (minimally IELTS 6.5 or TOEFL 90) are crucial for the successful development of this study.

Only applications that clearly show these facets will be considered.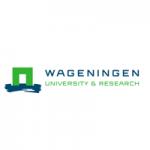 院校简介
瓦格宁根大学是一所以农学著称的世界顶尖研究型高等学府。
查看院校介绍