项目介绍
The LKCMedicine PhD by Research Programme​ admits students from a variety of backgrounds – natural science, medicine, social science and engineering, and exposes them to a range of topics and disciplines such that on completion, graduates will have a deep knowledge and appreciation of b​oth translatable and translational medical research methods.
It is designed to train and equip students with essential skills that will enable them to conduct cutting-edge research in one of the following domains:
​Lifespan Medicine
Population Medicine
Medical Biology
Medical Engineering
Medical Education Research
Students are expected to complete the programme in four years. The programme is open to applicants who are keen to pursue PhD studies on a full-time or part-time basis (self-financing). The minimum and maximum candidatures are as follows:*
Full-time: minimum 3 and maximum 5 years
Part-time: minimum 3 and maximum 7 years
Full-time and Part-time: minimum 3 and maximum 5 years
(For students admitted from AY2020-21)​
Click here​ for the PhD by Research programme brochure.
For enquiries, please email to gradprog_LKCMedicine@ntu.edu.sg.* NOTE: The above details are subject to change without prior notice.
Degree requirements​
Non-clinician applicantsAt least Upper Second, preferably First class honours degree in a relevant field. A Master's degree is not a pre-requisite but is considered advantageous.
Clinician applicants
Bachelor of Medicine, Bachelor of Surgery (MBBS) or Doctor of Medicine (MD) with identifiable research experience, preferably in the form of a Master's degree​
Other requirements​
TOEFL/IELTSGood English test score is required. English test scores are required for international applicants except those who are from English-medium institutions or whose undergraduate/graduate degrees are from autonomous universities in Singapore. IELTS may be submitted in lieu of TOEFL GREValid test score is required for applicants who are not graduates from autonomous universities in Singapore. Test dates must be within 5 years or less from the date of application.​
Applicant​s are also assessed on the feasibility of the research proposal, research experience and fundamental knowledge in their area of interest.​
NTU Research Scholarship
The NTU Research Scholarship is awarded to outstanding graduate students for research leading to a higher degree at the University. The Scholarship consists of a monthly stipend plus a tuition fee subsidy. It is tenable for one year in the first instance and is renewable subject to good progress. The maximum period of the award is up to four years for PhD candidates, subject to good performance and progress, as well as availability of research funding. The School, at its discretion, may appoint scholarship recipients to assist in academic or administration work not exceeding 10 hours per week. For details and other available graduate scholarships, please click here.
​Before you apply
If you are applying to undertake a research project that is specifically funded by a non-NTU scholarship or an external funding source dedicated to your selected supervisor, please prepare a one-page summary of the project in your own words.
If you wish to be considered for an NTU scholarship, you will enter the LKCMedicine PhD Rotation Programmes. In this case, please prepare a one-page statement of your motivation to do research and select THREE potential supervisors from here.Prepare supporting documents as stated here.Prepare CV.Please upload the CV and motivation statement when submitting the online application.
​How to apply
​Submit an online application here.
​When to apply
​There are two intakes each year – August and January. Please apply before the closing date for the preferred intake:Admission Intake​​Application Period​August​1 October – 31 January​January​1 June – 31 July
The application and all supporting/additional documents (including referees' letters) must be completed and submitted by the closing date. Incomplete applications will not be considered. EnquiriesFor enquiries, you may e-mail to gradprog_LKCMedicine@ntu.edu.sg.
NOTE: The above details are subject to change without prior notice.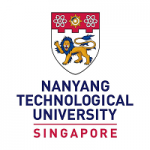 院校简介
南洋理工大学是新加坡的一所世界著名研究型大学。
查看院校介绍