项目介绍
Programme Information
The programme is research-oriented. It will involve a prescribed series of investigations and students should inform themselves in depth about the fields of knowledge relevant to the topic of their projects.
Fields of Specialization
Topics in Medicine and Therapeutics include cardiology, clinical immunology, endocrinology, diabetes and metabolism, gastroenterology and hepatology, geriatrics, infectious disease, molecular and pharmacogenetic epidemiology, neurology, nephrology, respiratory medicine, rheumatology, toxicology and clinical research methodology.
Topics in Clinical Oncology include basic science of cancer research and biostatistics, tumor markers, cancer epigenetics, cancer genetics, molecular cytogenetics, immunotherapy, virology and cancer clinical trials.
Topics in Paediatrics include general paediatrics, neonatal paediatrics and children's blood diseases and cancers, asthma, allergy, and immunology; obesity, growth and nutrition; diabetes and thyroid disorders; heart and lung diseases including sleep-related disorder; paediatric infectious diseases including neonatal infection; blood stem cell and bone marrow transplant, heart and brain tissue regeneration; skin diseases; child health and risk factors for disease; traditional Chinese medicine.
Topics in Psychiatry include epidemiology, psychogeriatrics, dementia research, suicide, mood disorders, eating disorders, cross-cultural and women mental health issues, psychopharmacology, rehabilitation and community studies, clinical and psychosocial aspects of child psychiatry and epidemiological aspects of sleep medicine, genetic studies in psychiatrics disorders and dementia.
Admission Requirements
In addition to the general requirements of the Graduate School, applicants preferably have a Master's degree in a field related to life sciences or the degree of MBChB or equivalent.
HKPFS Application Deadline
(for PhD programmes only)
To submit an initial application to RGC: By 12 noon, 1 December 2020 (Hong Kong time); and
To submit full application to CUHK: By 5 pm, 1 December 2020 (Hong Kong time).
Please refer to HKPFS page for more details.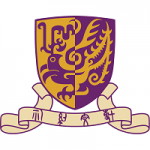 院校简介
香港中文大学是一所亚洲顶尖、享誉国际的公立研究型综合大学。
查看院校介绍
相关项目推荐
KD博士实时收录全球顶尖院校的博士项目,总有一个项目等着你!