项目介绍
The Department offers research postgraduate programs leading to the degrees of Master of Philosophy (MPhil) or Doctor of Philosophy (PhD).
​Candidates normally conduct research work under the supervision of at least one member of the Department's teaching staff. Candidates without a research Master's degree will be considered for admission to a 4-year PhD program, and those who hold research Master's degrees will be considered for admission to a 3-year PhD program. Candidates for the research degrees of MPhil and 4-year PhD will be required to follow an approved course of study and research, including coursework. The objective of the coursework component is to aid research work and preparation for writing the thesis.
​Full-time candidates may hold a University postgraduate studentship or another postgraduate studentship or scholarship which is intended to enable them to study on a full-time basis.
​MPhil students may apply for transfer to PhD after confirmation of candidature and after completion of coursework requirements, provided that such transfer is approved at least 3 months prior to the expiry of the MPhil candidature. PhD students may apply for transfer to MPhil within the first 12 months (3-year PhD) or 18 months (4-year PhD) of candidature, in the case of full-time students; or within the first 18 months (3-year PhD) or 27 months (4-year PhD), in the case of part-time students.
​The results of the research must be presented in the form of a thesis, which will be examined by both internal and external examiners. In addition, candidates are required to take an oral examination.
Teaching Areas
Since early times, mechanical engineers have been responsible for the design, analysis, manufacture and maintenance of mechanical systems such as automobiles, ships, airplanes, heating and cooling systems, industrial equipment and machineries, etc. Over the past few decades, the accelerated growth in scientific knowledge and technology has brought about a significant change in mechanical engineering, both in its education and practice as a profession. For instance, with the rapid advances in computer technology, mechanical engineers are now extensively using computer aided engineering (CAE) tools to undertake design and analysis. To keep pace with the technological advancements, our mechanical engineering degree curricula are structured to bring students quickly to the frontier of knowledge in a wide range of fascinating fields. Our graduates are also imparted with an awareness of the impact of engineering developments on society, professional ethics and the ability to communicate and cooperate with personnel in other disciplines. As a matter of fact, many of our graduates are now assuming very senior technical and managerial positions in a great variety of industries including utility services, building services, manufacturing and environmental consultancy services.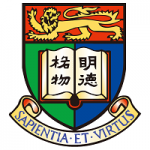 院校简介
香港大学是中国香港的一所国际化公立研究型大学,有亚洲"常春藤"之称。
查看院校介绍