项目介绍
Overview
The School of Mechanical and Aerospace Engineering (MAE), NTU has an active and vibrant research environment with excellent R&D infrastructure. Our faculty hail from internationally renowned universities and are at the forefront of their research fields. We pursue multi-disciplinary research, tackle issues of strategic interests, as well as, develop impactful knowledge and technology.
Students are invited to explore their research interests in one of the many research areas.
Programme Structure
Candidates pursue an independent but supervised research in an approved field of advanced study based on which a thesis must be submitted. Candidates are also required to attend classes and pass the examinations to earn at least 9 AU (for e.g. 3 3-AU courses) in MEng study and 18 AU (for e.g. 6 3-AU courses) in PhD study. They will have to undergo a Qualifying Examination as well as a Confirmation Exercise.
Upon the completion of the research, the candidate is required to submit a thesis on his/her research for examination. For the degree of Doctor of Philosophy, there is also an oral examination on the subject matter on his/her thesis and other related subjects.
Application/Admission
Academic year in NTU commences in August and ends in July of the following year.
School of MAE has two MEng/PhD intakes per academic year, one in August and another in January.
| | |
| --- | --- |
| Intake | Last day for submission of online application with supporting documents​ |
| August (Semester 1) | 31 January |
| January (Semester 2) | 31 July |
For more details on research programmes, please click here.
Application Process · Fill in the online application form. · Electronic copies of your supporting documents must be uploaded via the online portal.·With effect 1 June 2018, all applicants will need to pay application fee of $53.50. Important: All aca​demic documents not in English language must be accompanied by official English translations, either by the home university or any official authorized parties, with an original ink signature and seal. General Admission Requirements · A Bachelor's degree with minimum 2nd class honours upper or *Honours (Distinction)· A Master's degree (research-based) from a reputable university· For applicants whose native language is not English, a good TOEFL score of ≥600 (paper-based) / ≥250 (computer-based) / ≥100 (internet-based), or a minimum of IELTS score of 6.5 is required.· International applicants are also required to have a Graduate Aptitude Test in Engineering (GATE) score of at least 90th percentile or Total GRE score of ≥ 319/3.5 where score for verbal (V) and quantitative (Q) sections must be i) V170(max) + Q149(min) or ii) V153(min) + Q166(max) and analytical writing score is at least 3.5.· The official GATE/GRE/TOEFL/IELTS score sheets are required upon admission​​ *All NTU first degree students graduating from January 2018 onwards will be awarded degrees according to the new classfication nomenclature, regardless of their intake year. Please click on the link (Point 5) below for the new nomenclature:-
http://www.ntu.edu.sg/Students/Undergraduate/AcademicServices/Pages/AUS-Handbook-AY2017-18.aspx#Examinations
Status of applicationYou can check the status of your application online here.
What to expect next· An interview will be arranged if your application has been shortlisted by an MAE supervisor· NTU admission letter will be issued to successful applicants ContactPlease view our Facebook to know more about the School of MAE or send us an email for enquiries.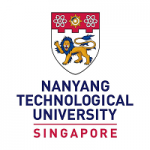 院校简介
南洋理工大学是新加坡的一所世界著名研究型大学。
查看院校介绍