项目介绍
Function
Global pressure for more sustainable animal-derived meats presents us with various opportunities and challenges. Would you like to explore these research opportunities and help to address the challenges in a funded H2020 European mEATquality project? Does research on the 'extensification' of animal production and the effects on meat quality and authenticity interest you? Then the position PhD in Meat quality and authentication might be for you!
What will you be doing?
Your PhD research will focus on "omics" approaches (i.e., genomics, transcriptomics, proteomics, and metabolomics) for broiler meat quality and authenticity related to husbandry factors. Omics is becoming increasingly common in the fields of animal production and food science, with potential applications that allow the tracing and quality monitoring of meats by omics-derived biomarkers. Yet, there are still various knowledge gaps that need to be explored, which will be your task!
As there is a lack of knowledge on the relation between the effects of extensive husbandry practices on meat quality and authenticity, your aim will be to use omics approaches to explain the relationships that exist between intrinsic meat quality and extrinsic factors (e.g., genetics, diet, environment enrichment, etc.) at a molecular level, which implies a comprehensive assessment of a set of molecules.
you will refine the existing knowledge in the domain of omics and apply it to broiler meat samples from a wide range of production circumstances;
you will seek to identify omics markers linked with intrinsic meat quality, which includes physical and chemical quality, authenticity, sensory quality, safety, and any unfavourable properties (abnormalities) or quality defects (e.g., white striping). For example, an outcome could be to identify the proteins behind desirable traits such as meat tenderness;
it will also be pivotal for you to explain production effects on meat quality and authenticity;
it is envisaged that your combined findings will provide the building blocks for an EU Meat Database that supports the fight against food fraud, which the bigger linked H2020 mEATquality project will develop in collaboration with the meat industry;
ultimately, your findings will improve our in-depth understanding of how production circumstances influence intrinsic meat quality.
The research is embedded within the Food Quality and Design group (FQD) which is led by Prof. Vincenzo Fogliano. You will be co-supervised by Dr. Sara Erasmus (feel free to connect on LinkedIn).
Function Requirements
a successfully completed MSc degree in in food science or related fields;
excellent English language proficiency (a minimum of CEFR C2 level). For more information about this proficiency level, please visit our special language page;
experience working with data and performing various statistical analyses;
knowledge of meat science and technology, experience in food authentication is considered an advantage;
a bespoke motivation letter to accompany your application.
Working conditions
Wageningen University & Research offers excellent terms of employment. A few highlights from our Collective Labour Agreement include:
sabbatical leave, study leave, and partially paid parental leave;
working hours that can be discussed and arranged so that they allow for the best possible work-life balance;
the option to accrue additional compensation / holiday hours by working more, up to 40 hours per week;
there is a strong focus on vitality and you can make use of the sports facilities available on campus for a small fee;
a fixed December bonus of 8.3%;
excellent pension scheme.
In addition to these first-rate employee benefits, you will receive a fully funded PhD position and you will be offered a course program tailored to your needs and the research team.
The gross salary for the first year is € 2.434,- per month rising to € 3.111,- in the fourth year in according to the Collective Labour Agreements for Dutch Universities (CAO-NU) (scale P). This is based on a full-time working week of 38 hours. We offer a temporary contract for 18 months which will be extended for the duration of the project if you perform well.
There are plenty of options for personal initiative in a learning environment, and we provide excellent training opportunities. We are offering a unique position in an international environment with a pleasant and open working atmosphere.
You are going to work at the greenest and most innovative campus in Holland, and at a university that has been chosen as the Best University in the Netherlands for the 16th consecutive time.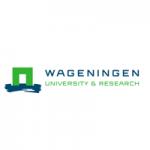 院校简介
瓦格宁根大学是一所以农学著称的世界顶尖研究型高等学府。
查看院校介绍
相关项目推荐
KD博士实时收录全球顶尖院校的博士项目,总有一个项目等着你!