项目介绍
Function
The Amsterdam Institute for Advanced Metropolitan Solutions (AMS Institute) works together with the Municipality of Amsterdam to monitor and measure the various sustainability objectives that the municipality has set. As an international frontrunner in the field of the energy transition, circular economy, climate adaptation and mobility, there are various municipal ambitions and challenges that must be achieved in the coming years. The AMS Institute and the municipality are joining forces to map out all these ambitions, measure their progress and identify where the greatest potential for improvement lies. In a co-creation process we aim to develop 'The Ideal Monitor'.
In order to realize the Ideal Monitor, we seek a PhD student who would like to work on 'measuring and monitoring what really matters', to go beyond GDP, the narrow welfare definition, into a broader definition that is relevant at the urban level.
Several broader welfare measures co-exist, for example as defined by the Dutch Statistics, Rabobank, more or less inspired by frameworks such as the SGD's, or the Doughnut Economy. Can we design, with both academic and societal stakeholders, a broader welfare concept that is suitable to cities and the diversity of neighbourhoods they consist of and take both physical and social aspects into account?
If so, how can we measures and monitor these (multidimensional) indices and what kind of innovative censoring or citizen science methods could be used to add new datapoints.
In this PhD project, you will be both based at the Urban Economics Group (UEC) in Wageningen, and at the AMS institute. You will collaborate with the "Ideal monitor" team, the municipality of Amsterdam and researchers from both Wageningen University and TUDelft.
Function Requirements
a successfully completed MSc degree and quantitative research skills in the field of economics, geography or other relevant disciplines;
you like to work with existing datasets, as well as collecting new information (both quantitative and qualitative);
you appreciate working in a team with both alpha, beta and gamma people.
You have excellent English language proficiency (a minimum of CEFR C2 level). For more information about this proficiency level, please visit our special language page.
Working conditions
Wageningen University & Research offers excellent terms of employment. A few highlights from our Collective Labour Agreement include:
sabbatical leave, study leave, and paid parental leave;
working hours that can be discussed and arranged so that they allow for the best possible work-life balance;
the option to accrue additional holiday hours by working more, up to 40 hours per week;
there is a strong focus on vitality and you can make use of the sports facilities available on campus for a small fee;
a fixed December bonus of 8.3%;
excellent pension scheme.
In addition to these first-rate employee benefits, you will receive a fully funded PhD position and you will be offered a course program tailored to your needs and the research team.
The gross salary for the first year is € 2.395,- per month rising to € 3.061,- in the fourth year in according to the Collective Labour Agreements for Dutch Universities (CAO-NU) (scale P). This is based on a full-time working week of 38 hours. We offer a temporary contract for 18 months which will be extended for the duration of the project if you perform well.
There are plenty of options for personal initiative in a learning environment, and we provide excellent training opportunities. We are offering a unique position in an international environment with a pleasant and open working atmosphere.
You are going to work at the greenest and most innovative campus in Holland, and at a university that has been chosen as the "Best University" in the Netherlands for the 16th consecutive time.
Coming from abroad
Wageningen University & Research is the university and research centre for life sciences. The themes we deal with are relevant to everyone around the world and Wageningen, therefore, has a large international community and a lot to offer to international employees. Applicants from abroad moving to the Netherlands may qualify for a special tax relief, known as the 30% ruling. Our team of advisors on Dutch immigration procedures will help you with the visa application procedures for yourself and, if applicable, for your family.
Feeling welcome also has everything to do with being well informed. Wageningen University & Research's International Community page contains practical information about what we can do to support international employees and students coming to Wageningen. Furthermore, we can assist you with any additional advice and information about helping your partner to find a job, housing, schooling, and other issues.
Contact information
For more information about this position, please contact Prof.dr.ir Eveline van Leeuwen via eveline.vanleeuwen@wur.nl.
For more information about the procedure, please contact Sandra Willemsen, Corporate recruiter or Bianca Aversteeg via recruitment.ssg@wur.nl.
Do you want to apply?
You can apply directly using the apply button on the vacancy page on our website which will allow us to process your personal information with your approval.
This vacancy will be listed up to and including 1st of November 2021. We hope to schedule the first job interviews in week 44-45.
The preferred starting date for this position is the 1st of January 2022 at the latest.
Equal opportunities
Wageningen University & Research (WUR) employs a large number of people with very different backgrounds and qualities, who inspire and motivate each other. We want every talent to feel at home in our organisation and be offered the same career opportunities. We therefore especially welcome applications from people who are underrepresented at WUR. For more information please go to our inclusivity page. A good example of how WUR deals with inclusiveness can be read on the page working at WUR with a functional impairment.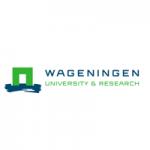 院校简介
瓦格宁根大学是一所以农学著称的世界顶尖研究型高等学府。
查看院校介绍