项目介绍
Lund University, Faculty of Engineering, Centre for Mathematical Sciences
Lund University was founded in 1666 and is repeatedly ranked among the world's top 100 universities. The University has around 44 000 students and more than 8 000 staff based in Lund, Helsingborg and Malmö. We are united in our efforts to understand, explain and improve our world and the human condition.
LTH forms the Faculty of Engineering at Lund University, with approximately 9 000 students. The research carried out at LTH is of a high international standard and we are continuously developing our teaching methods and adapting our courses to current needs.
The positions will be placed at the Division of Mathematics LTH and Numerical Analysis at the Centre for Mathematical Sciences. The first project is financed by the strategic research area ELLIIT and is part of the project Geometrically Constrained Learning for Vision, that runs 2021-2025 as joint projects between Lund and Linköping. The second project is financed by the strategic research area eSSENCE and by Vinnova.
Work duties
The main duties of doctoral students are to devote themselves to their research studies which includes participating in research projects and third cycle courses. The work duties can also include teaching and other departmental duties (no more than 20%). The research area for the current call is for the first position geometrical methods, optimization and machine learning for the analysis of images and video and for the second position medical applications.
Research project
The first project aims to use homography constraints in Deep Learning for computer vision. A homography is a particular type of projective transformation, which can be used to relate images of planar surfaces from different vantage points. This connection between homographies and planes renders homographies particularly useful for many computer vision applications, such as navigation tasks for drones or robots, since planar surfaces are among the most common in man-made environments. Even when a surface is not entirely planar, it can still be locally approximated by a plane well enough to make homography-based methods useful. A natural extension to using homographies is to use the epipolar constraint encoded in the essential of fundamental matrix. The project also aims at incorporating geometrical constraints in machine learning methods, such as deep convolutional neural networks.
The second project aims at developing and analyzing machine learning methods for medical imaging applications, such as digital pathology for detection and classification of prostate cancer from biopsies, automatic analysis of scintigraphic images of the human heart and automatic detection of breast cancer from ultrasound images. A special requirement is to develop robust methods, since imaging characteristics might change between different labs and hospitals. It is also often needed to deal with limited amount of training data, e.g. by different augmentation methods or by using self-supervising networks or autoencoders.
Admission requirements
A person meets the general admission requirements for third-cycle courses and study programmes if he or she:
has been awarded a second-cycle qualification, or
has satisfied the requirements for courses comprising at least 240 credits of which at least 60 credits were awarded in the second cycle, or
has acquired substantially equivalent knowledge in some other way in Sweden or abroad.
A person meets the specific admission requirements for third cycle studies in mathematics if he or she has
at least 90 credits of relevance to the subject area, of which at least 60 credits from the second cycle and a specialised project of at least 30 second-cycle credits in the field, or
a second second-cycle degree in a relevant subject.
In practice this means that the student should have achieved a level of knowledge in mathematics that corresponds to that of a Master of Science programs in engineering mathematics or engineering physics or a master's degree in mathematics or applied mathematics.
Additional requirements:
Very good oral and written proficiency in English.
A project-relevant master's thesis.
Programming experience.
Assessment criteria
Selection for third-cycle studies is based on the student's potential to profit from such studies. The assessment of potential is made primarily on the basis of academic results from the first and second cycle. Special attention is paid to the following
Knowledge and skills relevant to the thesis project and the subject of study.
An assessment of ability to work independently and to formulate and tackle research problems.
Written and oral communication skills.
Other experience relevant to the third-cycle studies, e.g. professional experience.
Consideration will also be given to good collaborative skills, drive and independence, and how the applicant, through his or her experience and skills, is deemed to have the abilities necessary for successfully completing the third cycle programme.
Additional merits:
Programming experience in languages such as MATLAB, Python, C++, etc.
Skills in Computer Vision and/or Machine Learning.
Terms of employment
Only those admitted to third cycle studies may be appointed to a doctoral studentship. Third cycle studies at LTH consist of full-time studies for 4 years. A doctoral studentship is a fixed-term employment of a maximum of 5 years (including 20% departmental duties). Doctoral studentships are regulated in the Higher Education Ordinance (1993:100), chapter 5, 1-7 §§.
Instructions on how to apply
Applications shall be written in English and include a cover letter stating the reasons why you are interested in the position and in what way the research project corresponds to your interests and educational background. The application must also contain a CV, degree certificate or equivalent, the applicant's master thesis, and other documents you wish to be considered (grade transcripts, contact information for your references, letters of recommendation, etc.).
You are also asked to answer the job specific questions.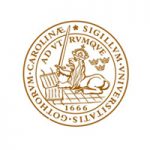 院校简介
隆德大学(Lund University)是瑞典王国一所现代化、具有高度活力和历史悠久的欧洲知名学府。
查看院校介绍
相关项目推荐
KD博士收录了全球400所院校的博士项目,总有一个项目等着你!